(Available on v3.4. Release Date: 21st

July 2022)
Introduction
Stock Alerts helps you and your team stay in control logistically. This will help avoid last-minute orders and missed opportunities. Optimizing inventory levels surely helps you become more profitable, keeping both your vendors and customers happy too.
Here's how?
By using this feature, a notification appears on your login screen to inform you when an item falls below the minimum level. This feature applies to all items that enable Inventory tracking. Each inventory item can be set with its unique minimum quantity that triggers the alert.
Head over to Inventory Settings.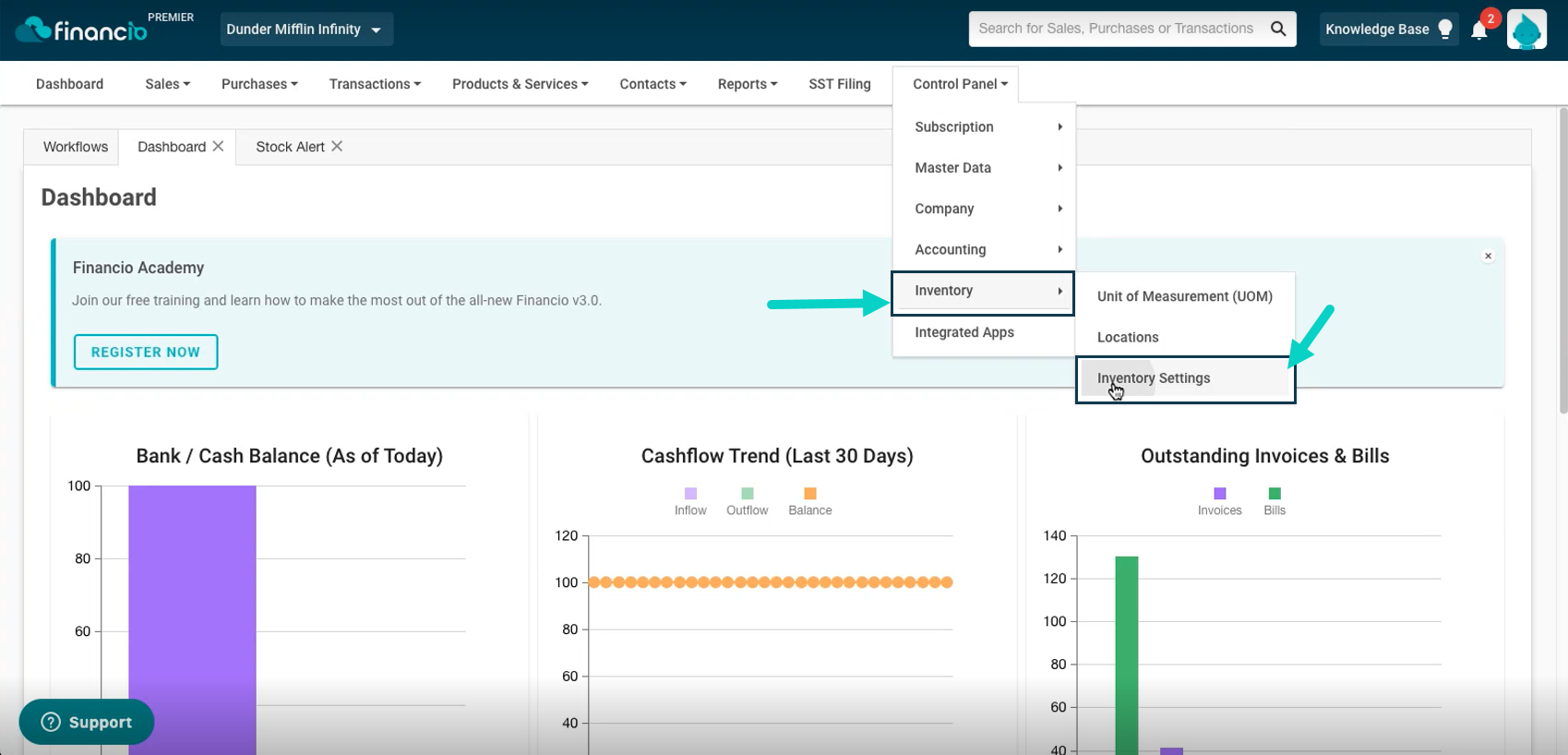 Switch "on" the Stock Alert option and click "Save".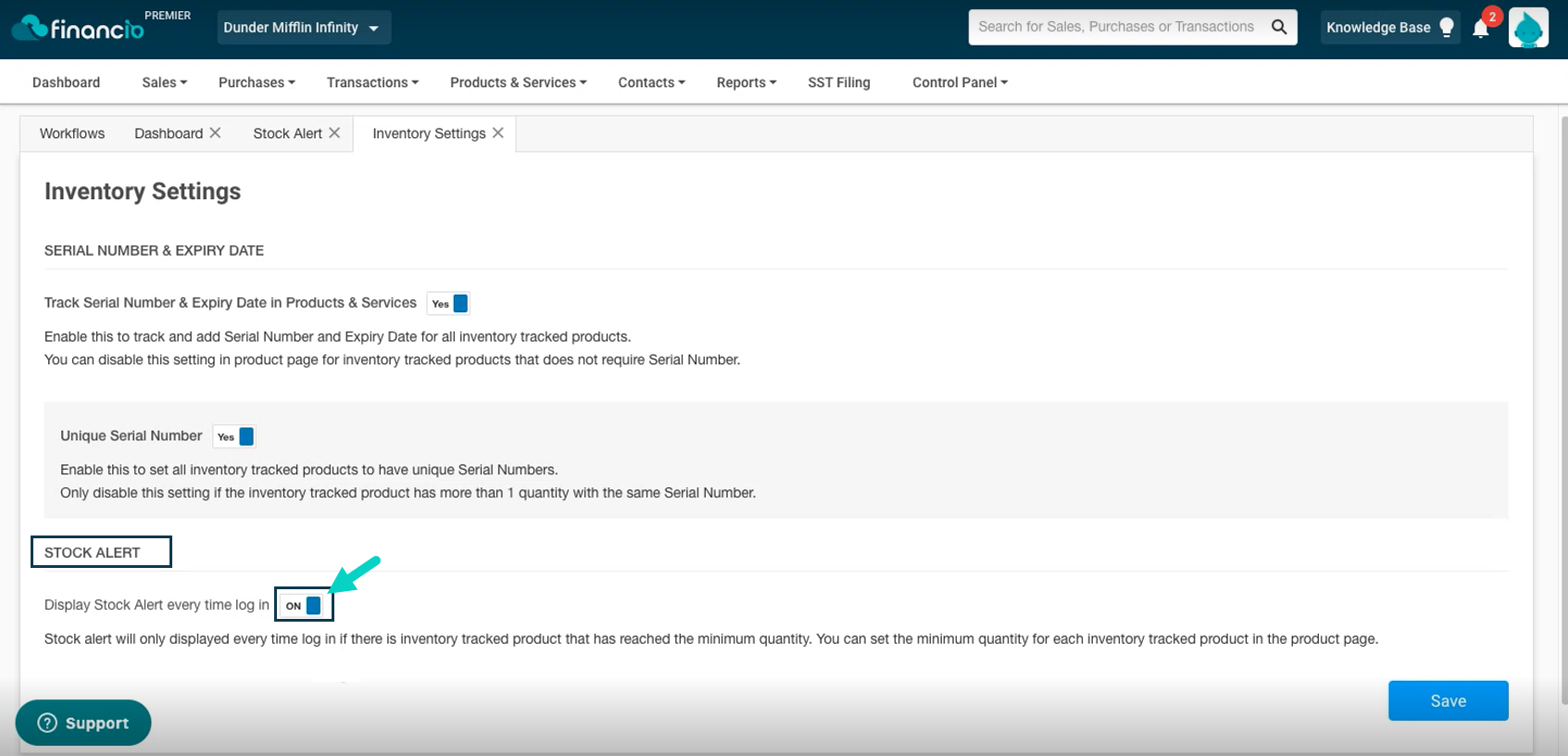 To complete the setup for the Stock Alert. Navigate over to the Products & Services, click "View" on the relevant item.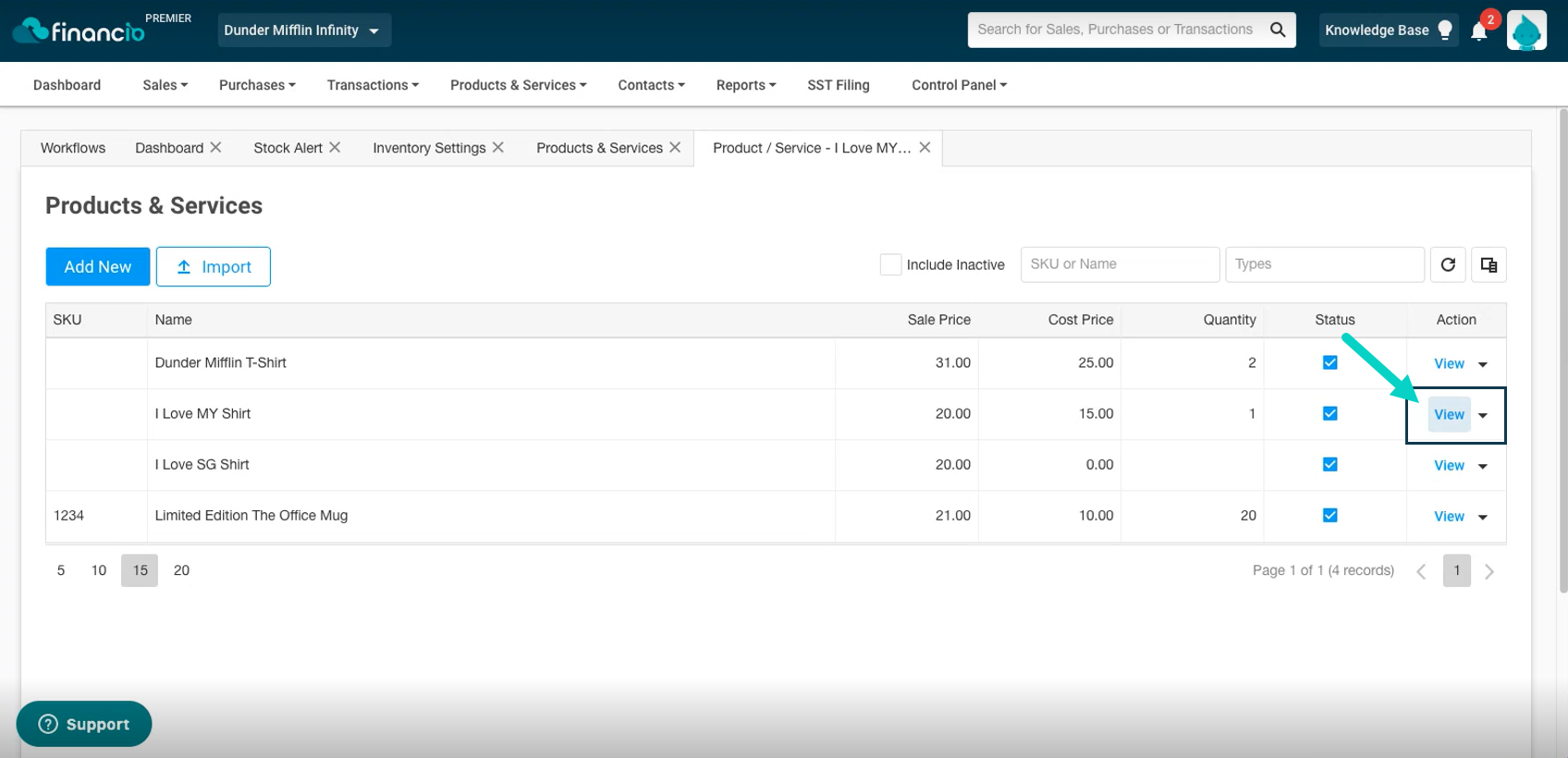 Scroll to the "Inventory tracking" option. Turn the Stock Alert toggle "ON" and set up the minimum stock alert quantity.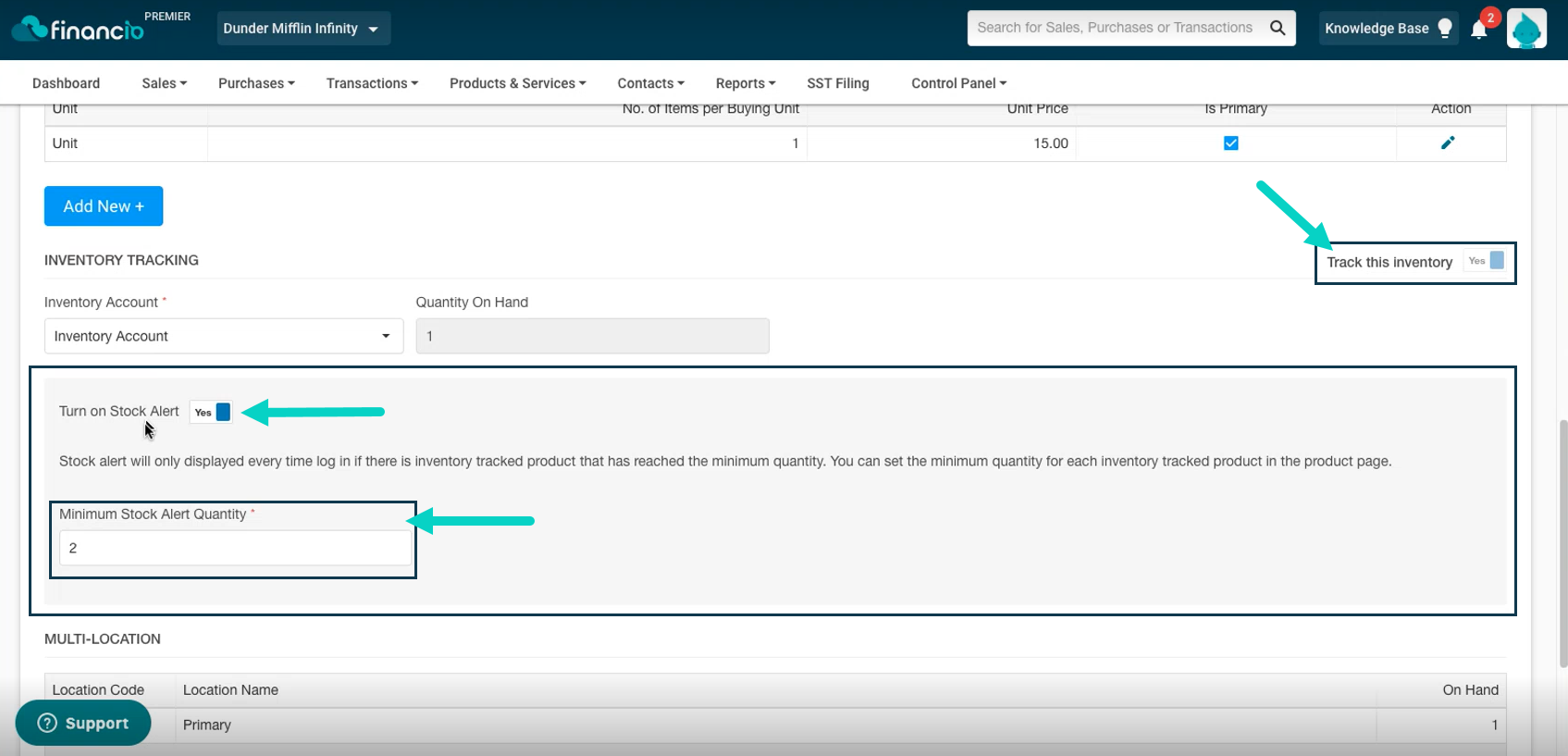 Once done, the Stock alert window will show the number of items on hand and prompt upon login.