Note: If you're viewing on the support chat widget, we recommend you click the expand icon
on the top right corner, for better viewing experience.
Singapore Premium User Only
Send E - invoice
1. Set up the contact
Create/ open an existing contact, input the UEN number if the field is empty, next click "save". Once completed, if the UEN is already Peppol registered, the Peppol ID will be automatically reflected. There is no need to enter the ID manually as Financio is directly synced to the Peppol directory.
Tick on Send e-invoice. User needs to tick each contact they want to send thru e-invoice.

2. Create Invoice/Credit Note as usual in Financio as the e-invoice will be sent in the background.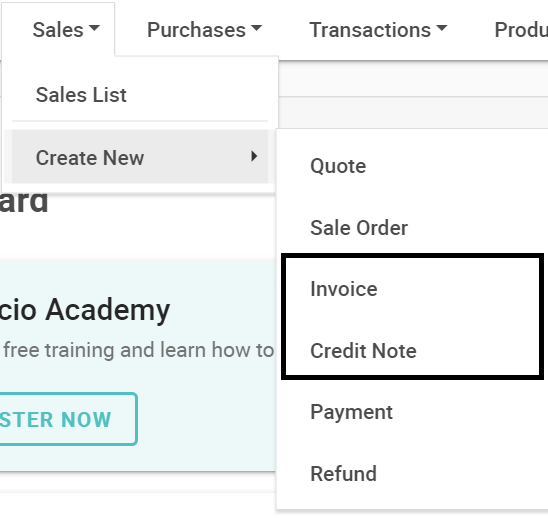 3. Users can check the status inside the Invoice once the InvoiceNow Successful is received by the recipients.

Receive E-invoice
1. Automated Process - Notification
E-Invoices will automatically sync to your Financio account every 10 minutes. The user will get a notification once the supplier sends them the E-invoice.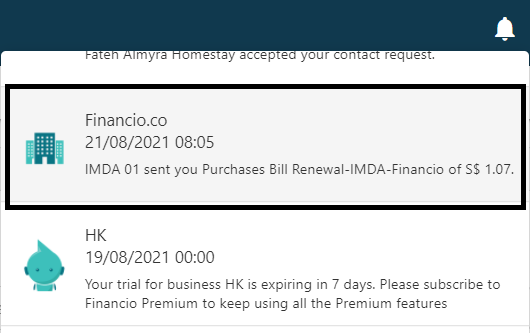 2. Reject/Accept
Once the user clicks on the notification, the supplier bill will appear. After checking, the user has options to void( reject) or mark as accepted.

Receiving supplier invoice will be displayed as Financio standard format.
P/S: All e-invoice transactions sent thru or received via PEPPOL are chargeable. Users should not test the sending or receiving as the platform is meant for production.