Note: If you're viewing on the support chat widget, we recommend you to click the expand icon on the top right corner, for a better viewing experience.
Transacting in more than one currency? Here's how you can activate new currency for your business/ company.
Steps:
1. Click on Control Panel > Master Data > Currencies.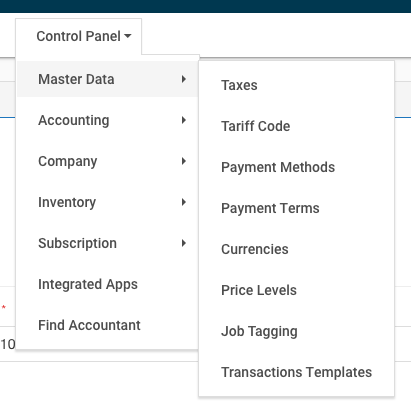 2. In the Currencies tab, click on Add New.

3. Select the Currency Name and then click Save.