CONNECT (IOS in-app Purchase
This user guide will guide you on how to subscribe to ABSS / Financio CONNECT from your IOS device.
1. Log into your ABSS / Financio CONNECT Mobile App.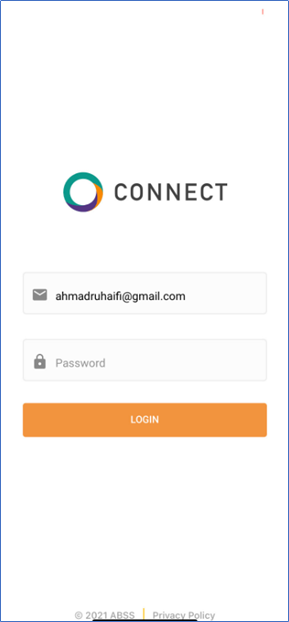 2. Your Financio business will appear here. Click on your business :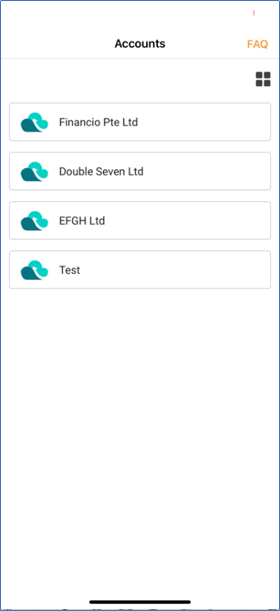 3. If you are not the owner of this company, the error will pop up to inform that "Only owner can
subscribe to Premium Plan".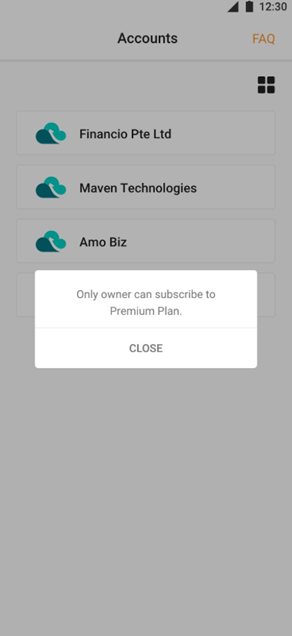 4. If you are the owner, the next screen will appear as per below "You are not on Financio
Premium, please subscribe to continue." (For free company)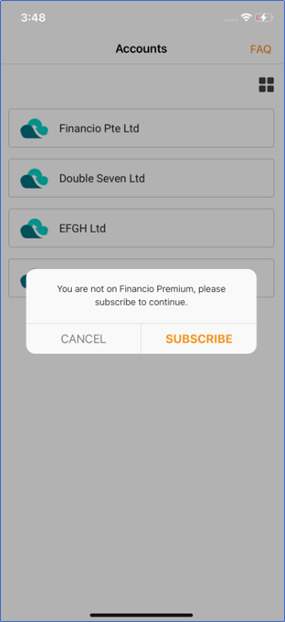 5. Financio monthly and annual package will appear > select your subscription package.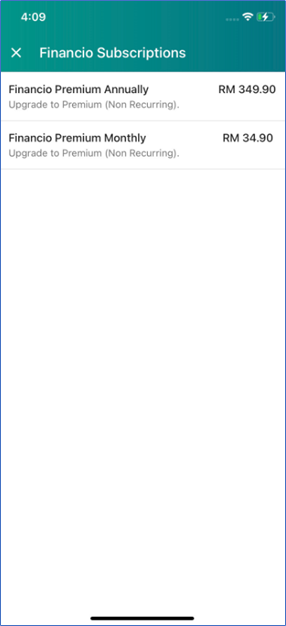 6. iOS will process your subscription.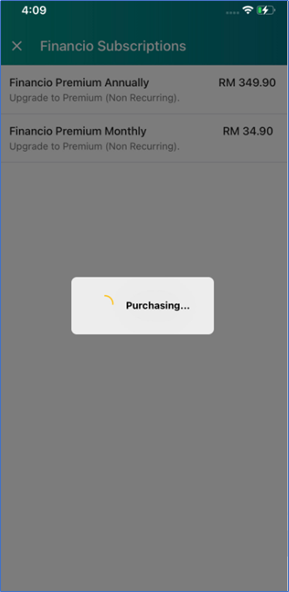 7. The App Store information screen appears. Once confirm, click on subscribe.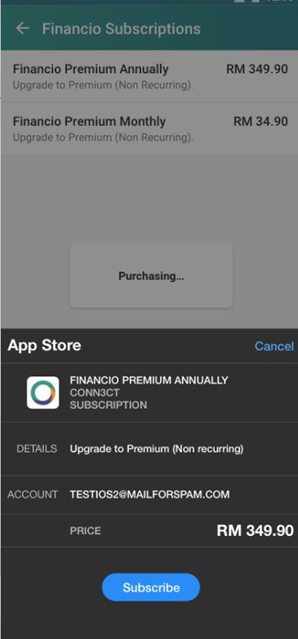 8. If this is the first time you subscribe, the successful message will appear
*Note: If this is not your first time, the message " you have subscribed to this in the past"
appears. Click Buy to continue.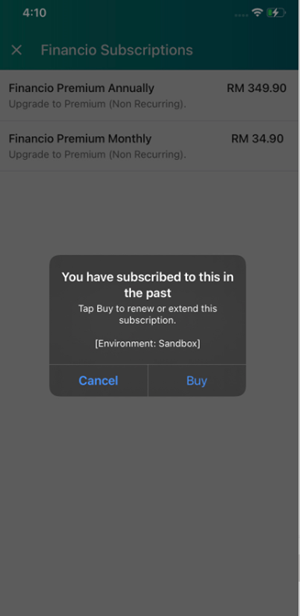 9. Now the successful screen appears as per below and you can start enjoying the ABSS / Financio CONNECT app.