ABSS / Financio CONNECT (Accounting)
The accounting module is customized for the Accountant role. There are 5 main functions inside the Accounting Module which are To – Do, Withdrawal, Deposit, Transfer, and Journal.
Accountant role can record a new withdrawal, a new deposit, new transfer and new journal using the ABSS / Financio CONNECT app.
Record New Withdrawal
1. Click on the add button (+) > select New Withdrawal.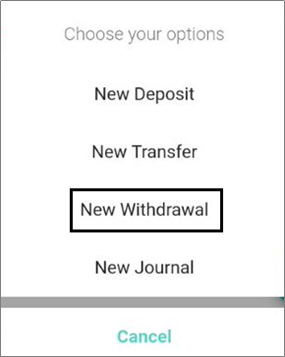 2. Enter the information below :
PV number – Editable number
Status – Draft or Approved
Date – Withdrawal date
Account – Withdrawal from Bank/Cash account
Payment Method – Bank Transfer, Cash, Cheque, Credit Card.
Currency – select from list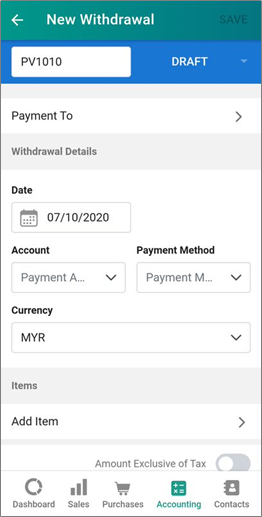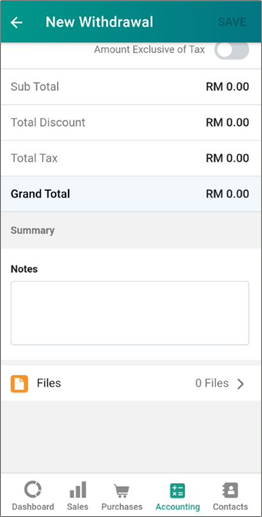 Click on Add item to add the Account ( the next screen as per below will pop up)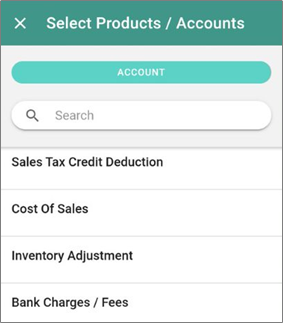 Description – Account description required field
Amount – Withdrawal amount
Job & Tax – Optional field
DONE – Back to withdrawal main page
ADD ANOTHER – to add another line of account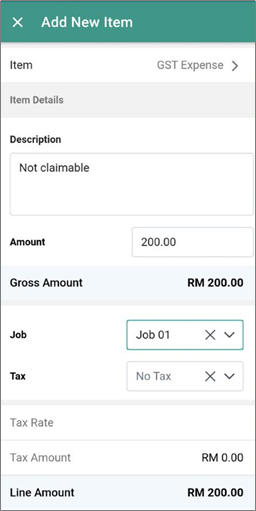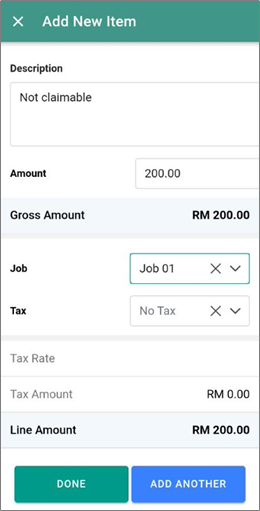 3. Once done, click on save.