Note: If you're viewing on the support chat widget, we recommend you click the expand icon on the top right corner, for a better viewing experience.
Changing to new accounting software can be a tedious and painful process. However, switching over to Financio isn't the case. Financio provides an import function that allows you to migrate existing information into the system easily.
*Click on the links below to download the template files:
*Important notes:
Make sure you import the data using the template file
Do not amend the original template columns.
Do not add/use formulas in the columns.
Ensure all items/accounts are exactly the same as created on Financio.
You may either choose to download all the templates here, alternatively, you would also be able to download these templates at the respective tabs.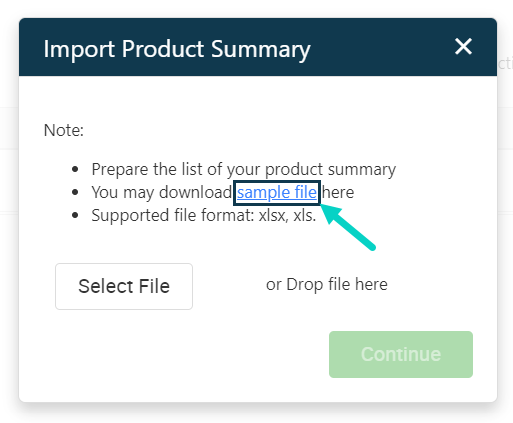 Once the file has been downloaded to your computer. Open the excel file, fill in the template with all the necessary data either by copy and pasting or keying in manually. Please ensure that you've filled up the templates according to the required format and do not use or add formulas in the cells provided. then save the following file to your computer.
(Sample Image 1.0)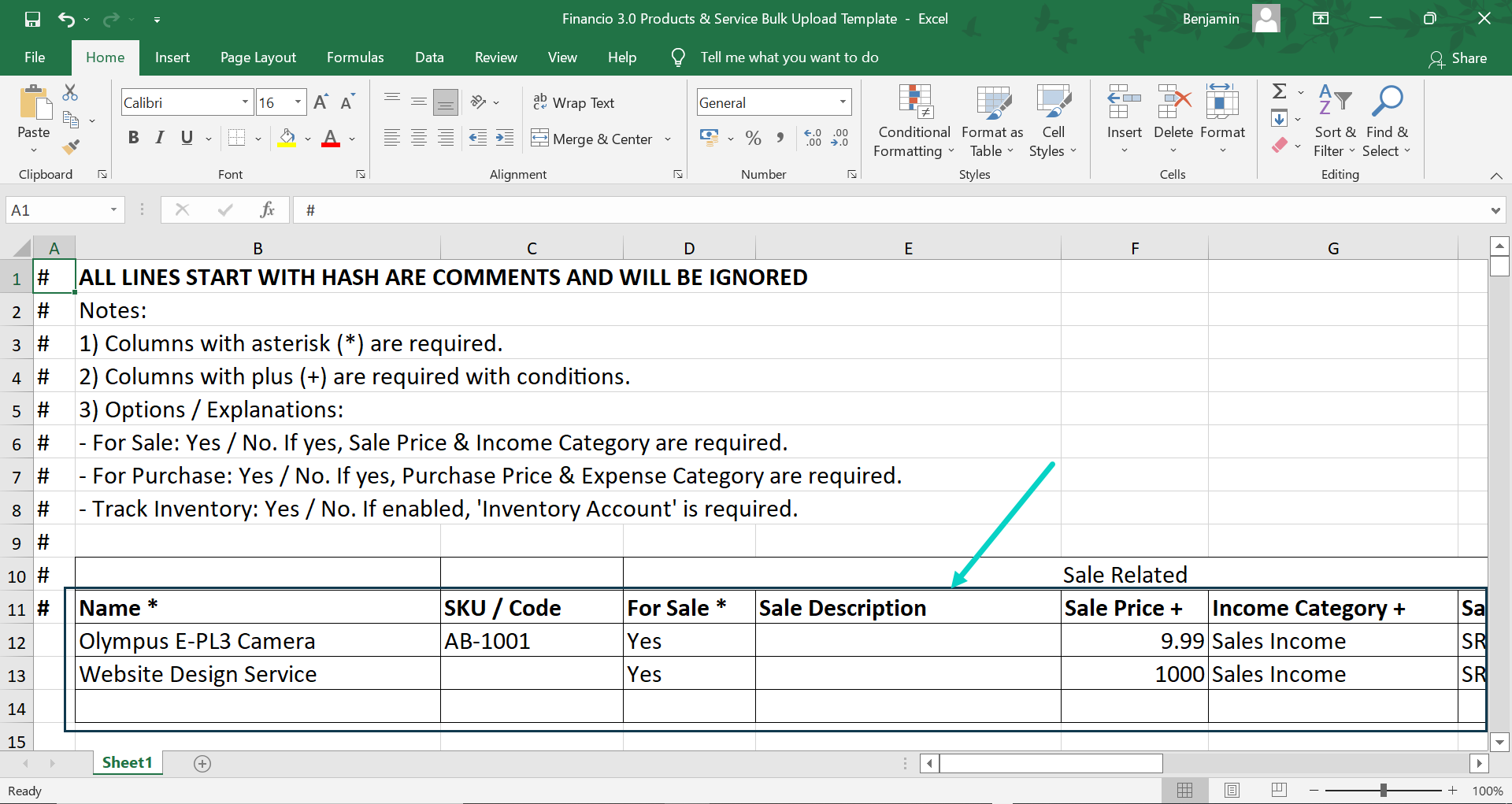 Login to Financio and upload the file by clicking on the "Import" button found in each of the respective tabs and upload the CSV file either by dragging and dropping or selecting the file to upload.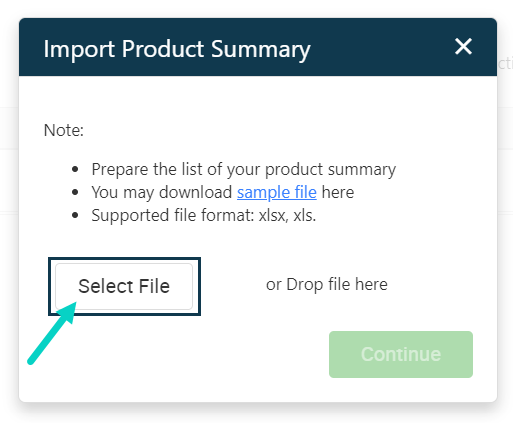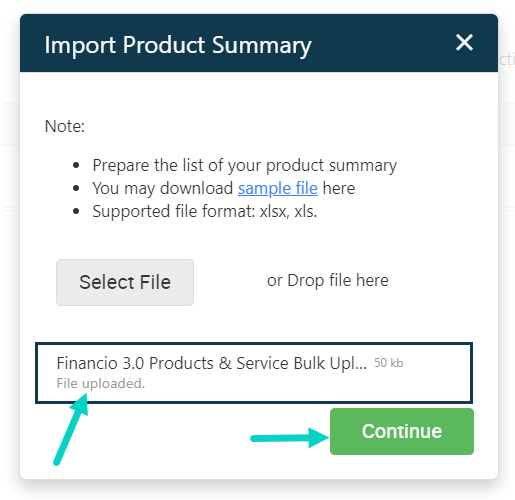 Once, Uploaded Financio would analyse the data and show a list of the items/data received. Verify the details shown on the window and proceed to click on "Import".
*Do note, you are still allowed to make amendments once imported.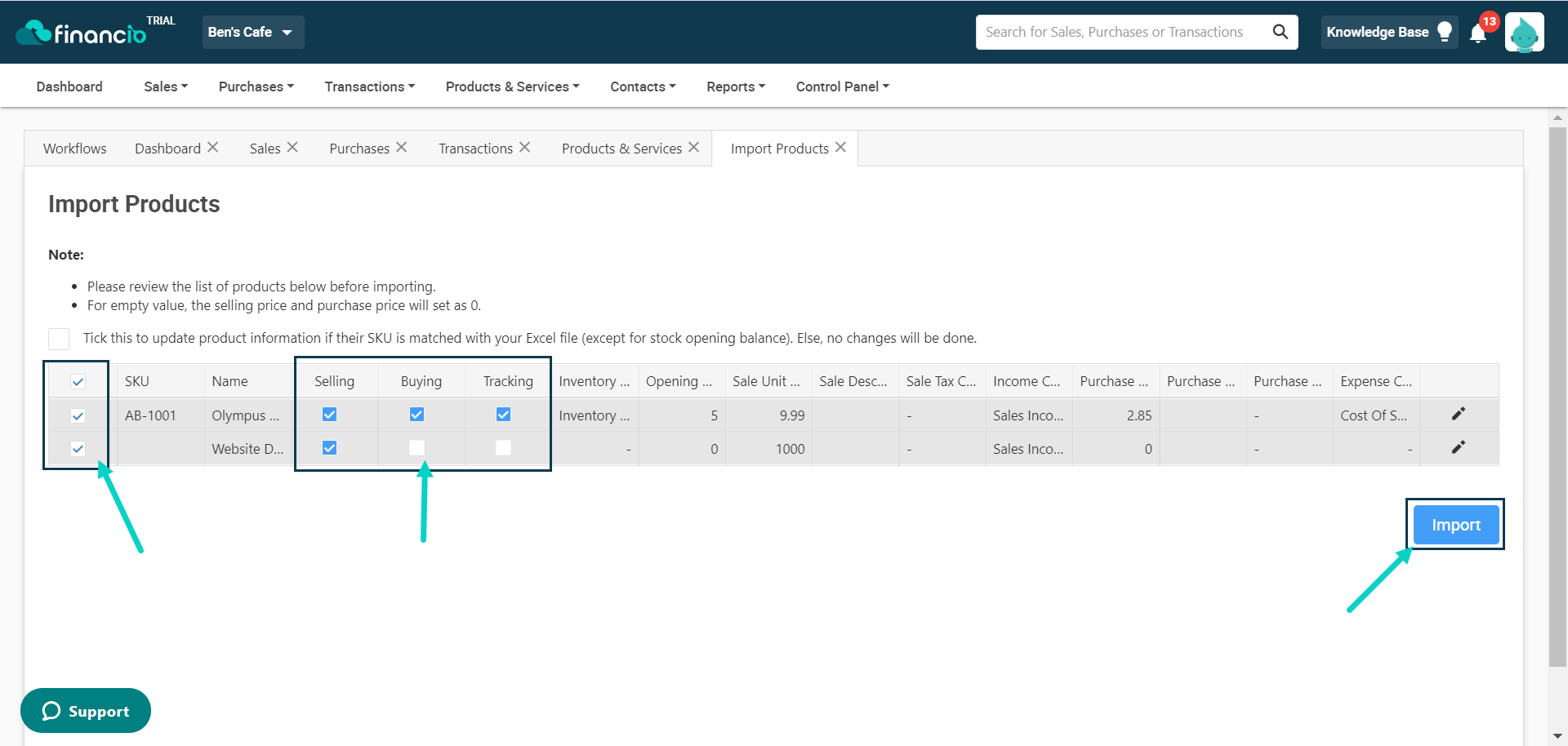 Once, loaded Financio would return back to the main page of the tab and all the relevant information can be found in the relevant tab.
(Sample Image 1.1)