Note: If you're viewing on the support chat widget, we recommend you click the expand icon
on the top right corner, for better viewing experience.
Background:
By connecting your Financio account with DBS, you'll be able to issue payments to suppliers directly from Financio.
Benefits:
Save Time: We've eliminated the need of switching back and forth between your accounting software and online banking portal to issue out payment instructions. After all, why should you re-enter the same info on two platforms when you can have that automated.
Reduce Potential Entry Errors: By managing your payments and accounting on the same platform, you'll be able to significantly reduce the risk of an entry error on either end. Now you'll only need to ensure the accuracy of information recorded in your bills.
Resources:
How to Connect:
Step 1:
Click on Control Panel > Integrated Apps
Select Banks and hit Connect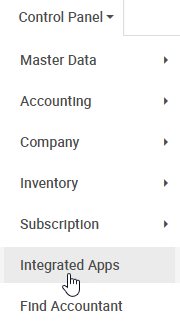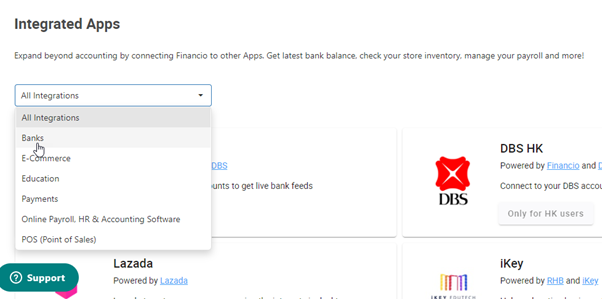 Step 2:
You'll be redirected to the DBS authorization page where you'll be required to provide the following:
Organisation ID
User ID
PIN
Security Access Code
*Do ensure that the page URL begins with https://ideal.dbs.com/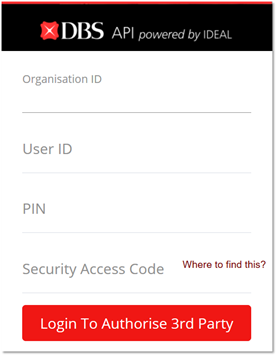 Step 3:
Upon authorizing the connection, you'll be redirected back to Financio for the final step.
In the pop-up, simply select the correct bank account as created in Financio to be matched with your actual DBS Bank Account.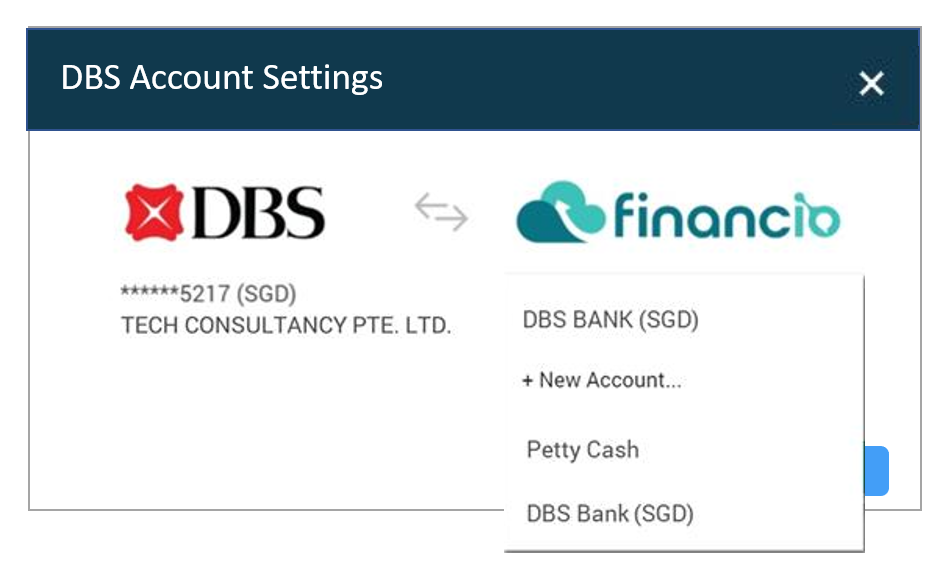 How to issue payments with DBS Fast Payments
Steps:
Go to Purchases > List

Click VIEW

on the bill you'd like to process payments for and select

Payment via DBS Fast
Lastly, confirm the transaction type as well as the banking details before hitting Pay.