Contact
The Contact module window enables you to manage your customer and supplier. You can create a new contact, edit an existing contact, Sync customers and Sync suppliers. The main page of contacts as per the image below :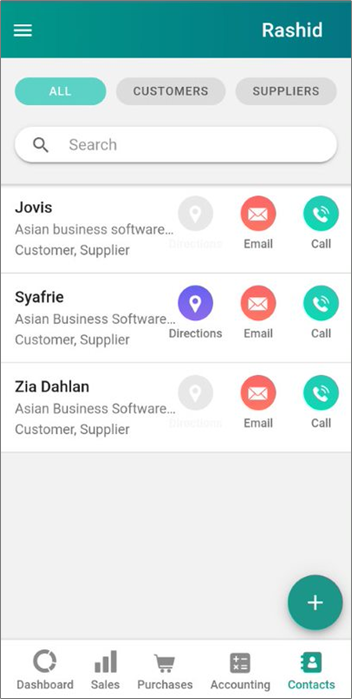 Create New Contact
To create a new contact click on the add button > Create New Contact.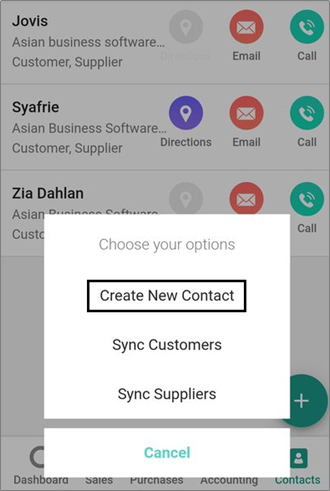 Once you click on the Create New Contact, you can create contact as Business or Person (as per the image below).
Business :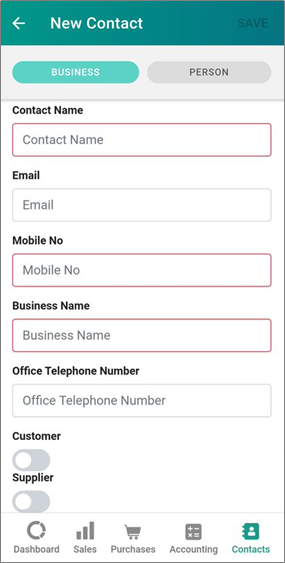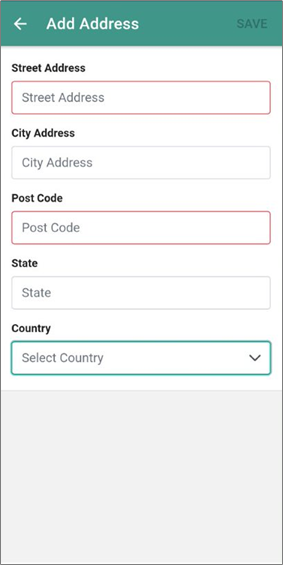 Person :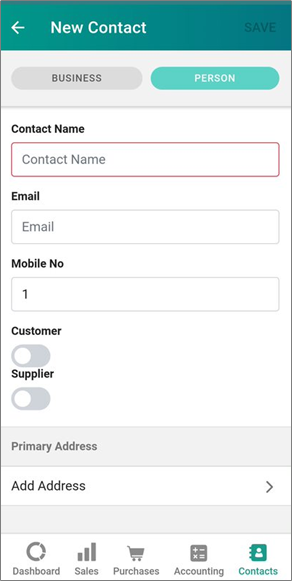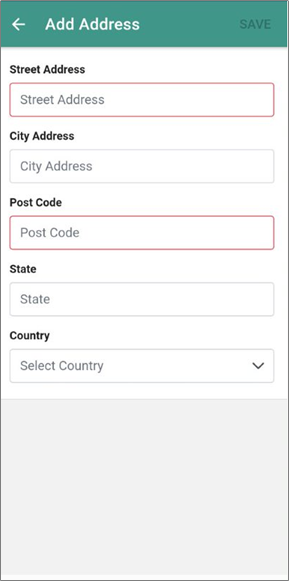 Fields highlighted in red are required
You can toggle the contact either as customer, supplier or both.
Sync Contact
You can sync your Contacts via a phone, tablet, and computer. When you change the details of a contact, that contact will be updated on all platforms.
1. To Sync the Contact ( Customers or suppliers) click on the plus button > Sync Customers / Suppliers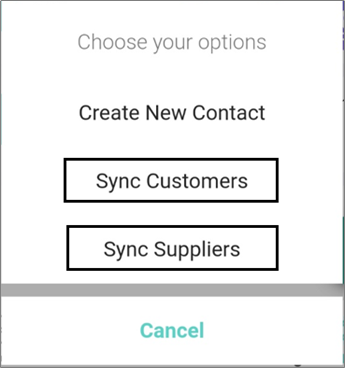 2. The next screen comes out, Allow ABSS / Financio CONNECT to access your contacts? > Click Allow.

3. Next, Sync your contact as per the image below ( example Sync Customers)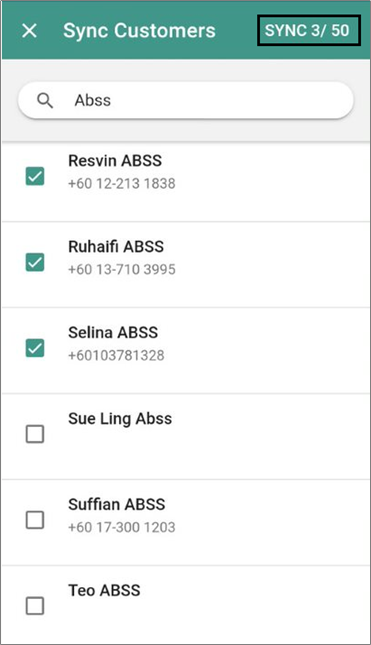 4. Once you select the contact you want to Sync as Customer, click on the SYNC button ( on the top-right).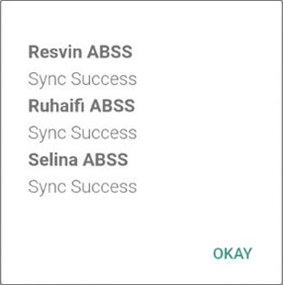 5. Once Sync is successful, click on OKAY.
6. The new customer list updated on your contact list as per below.