To make it easier for users to locate the "Bank Reconciliation" function, we have added an additional pathway for performing bank reconciliations.
The existing pathway to access this function is as follows:
Control Panel > Accounting > Balance Sheet Accounts > "Account Type" Bank/Cash Equivalents > "Action" View > Reconcile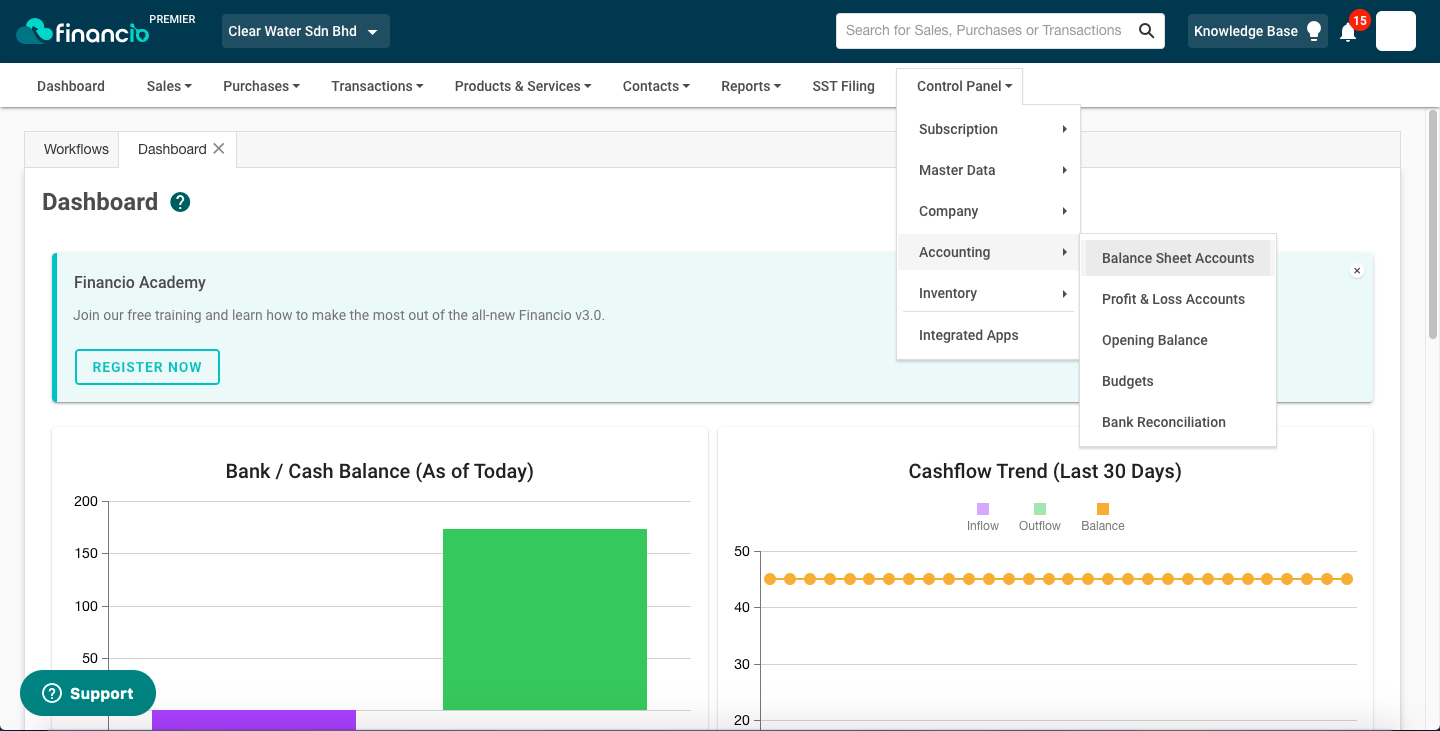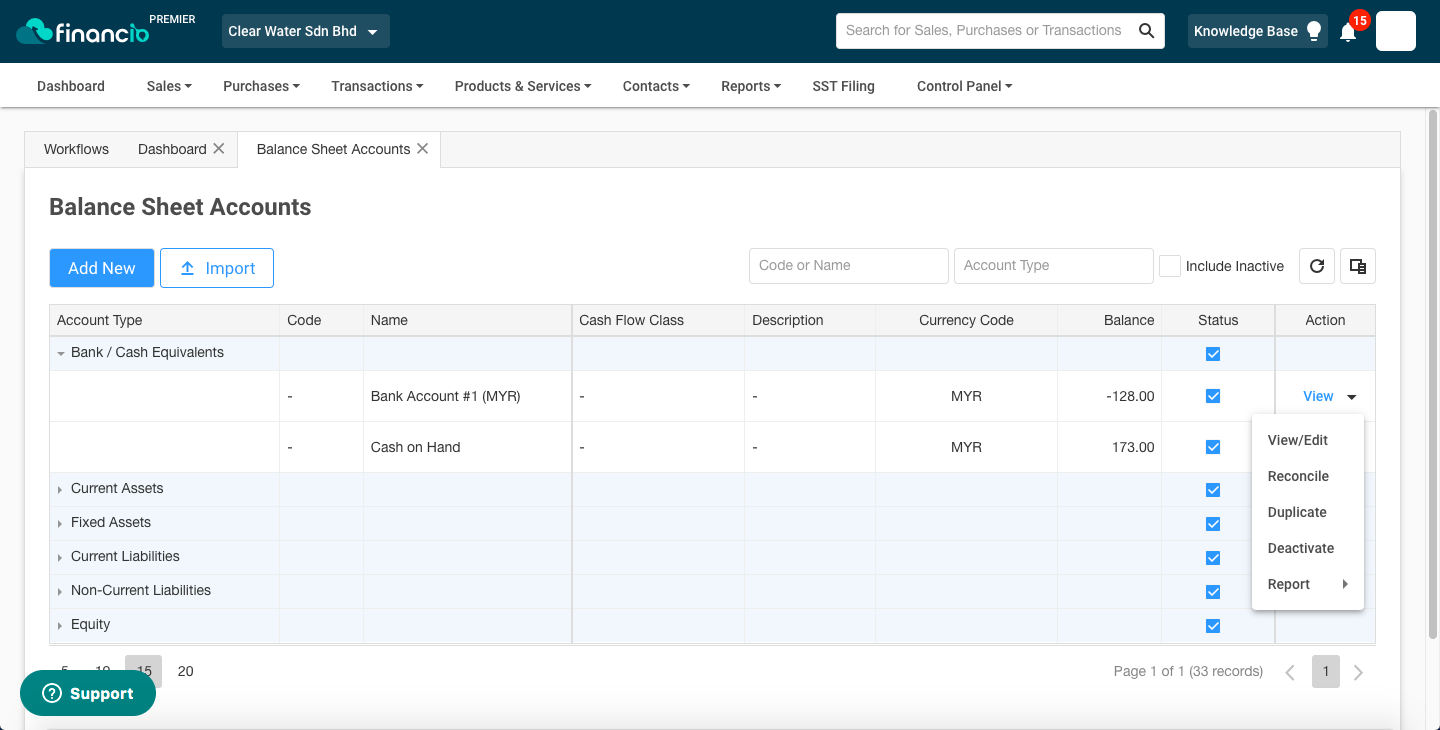 Users can now also locate this function through this alternative path:
Control panel > Accounting > Bank Reconciliation > 'Action' Reconcile

Users will then be routed to the "Bank Reconciliation" page, where they can locate the list of Bank/ Cash Equivalents accounts.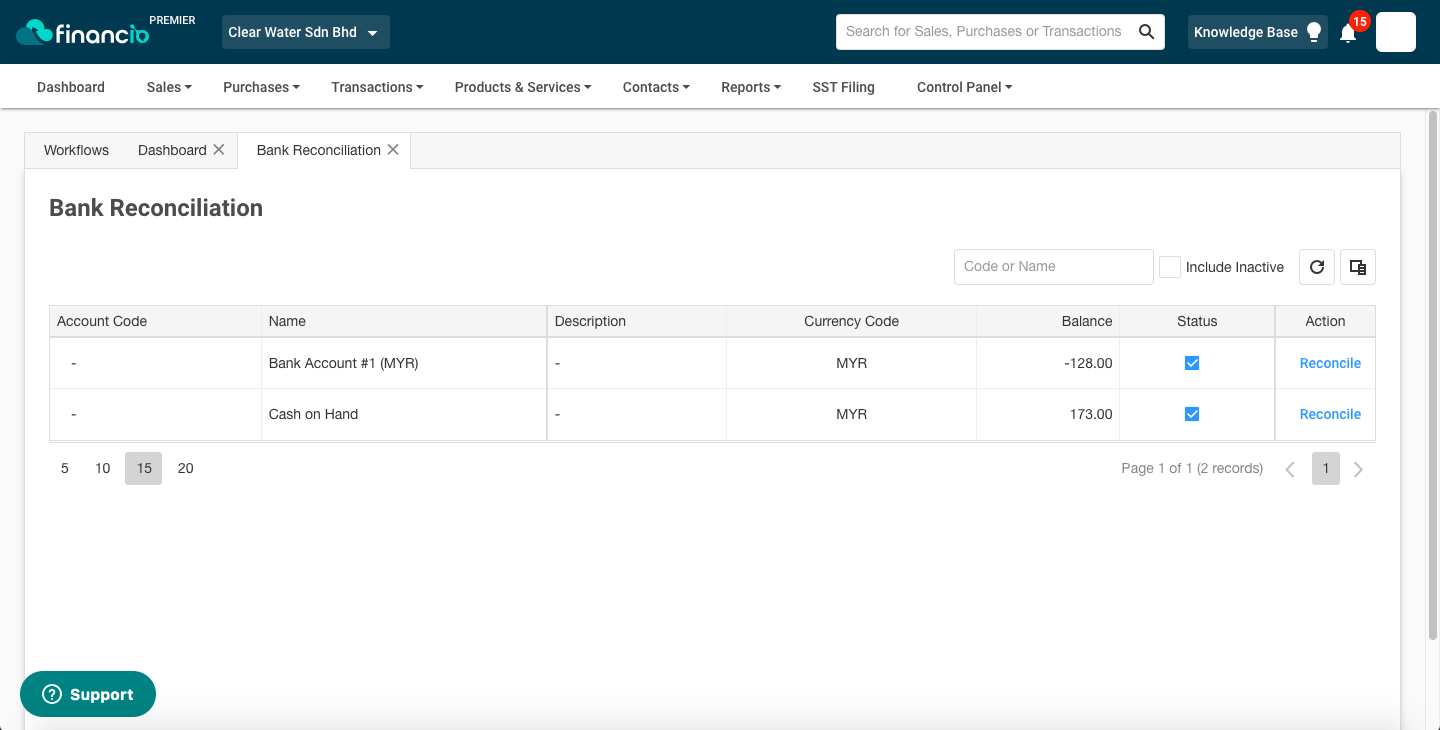 When users click the "Reconcile" action button of the selected account, they will be routed to the corresponding reconcile page, just like the existing pathway.