Introduction
Financio has implemented an outdated tax rate reminder feature in all transaction screens to alert users that they are selecting an outdated tax rate.
Please refer to the steps below:
Navigate to Sales tab > Click Add Icon
Choose Invoice/Quotation

*User is in 2023 but selects a 7% tax rate (instead of 8%)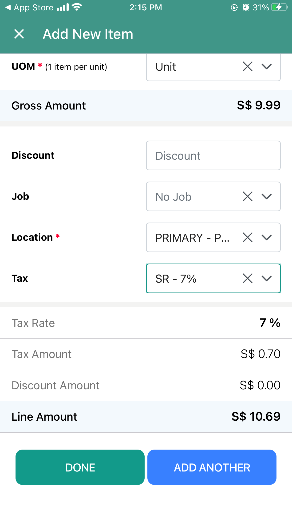 Click Done
Then, click Save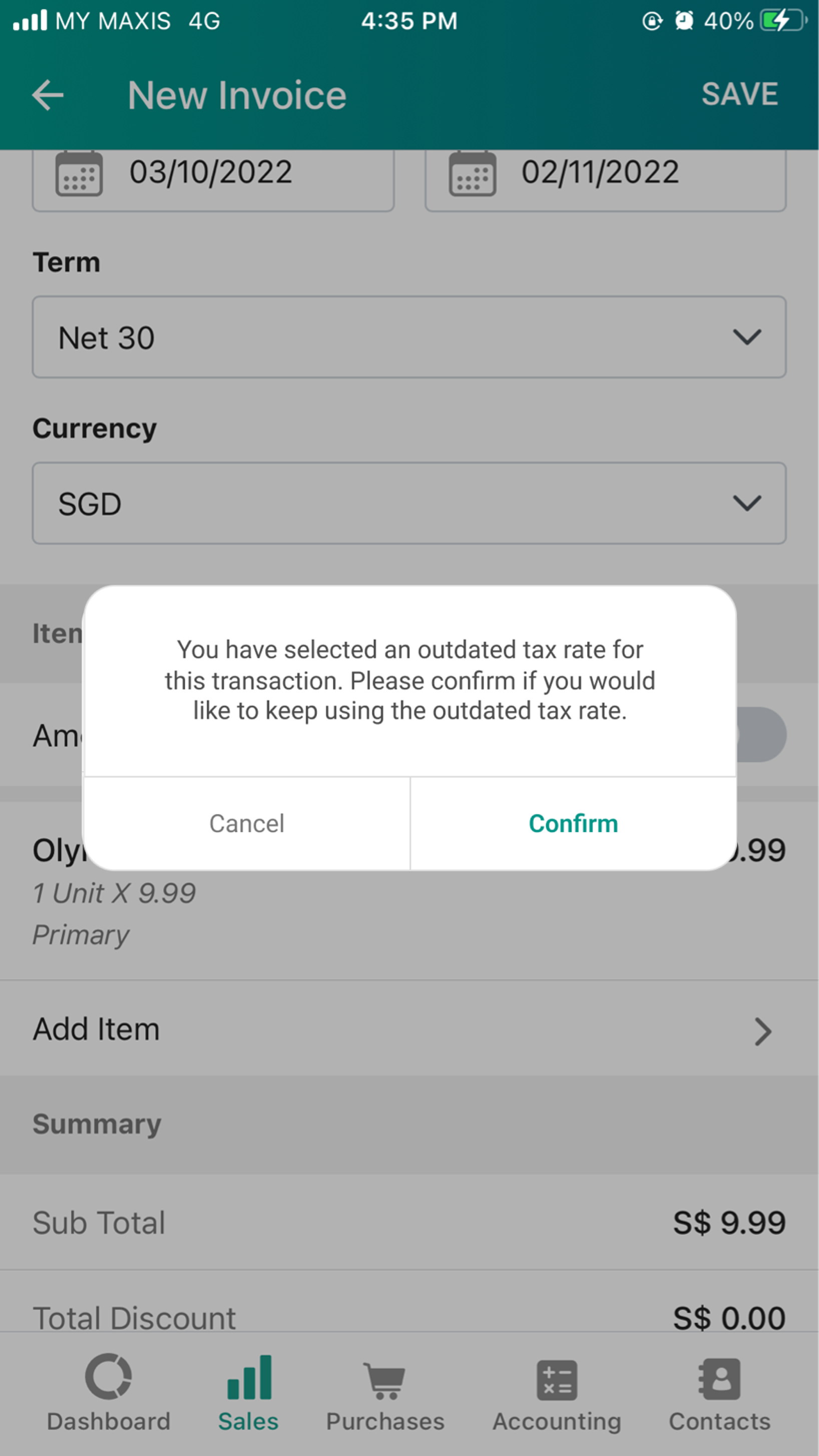 On the confirmation pop-up message, if the user clicks Confirm, then the system will create an invoice with a 7% tax rate
If the user clicks Cancel, they will remain on the current screen
The reminder pop-up message is available in the following module:

How do we consider a tax rate is outdated?
Effective 1 Jan 2023, the official GST Tax rate will be 8% and 0% for zero-rated tax. For any tax rate that are not equal to the 8% or 0% rate, the system will consider them outdated.
CONNECT Mobile App related article: