How do I downgrade from the current plan Premier to Essentials (for RHB Reflex Premium Plus)
1. Log in to Financio, head over to the Control Panel tab. Select Subscription, then Subscription Centre. Click on the 3 dots and select "Downgrade Subscription".

*Important message for downgrade subscription acknowledgement. Click "Next".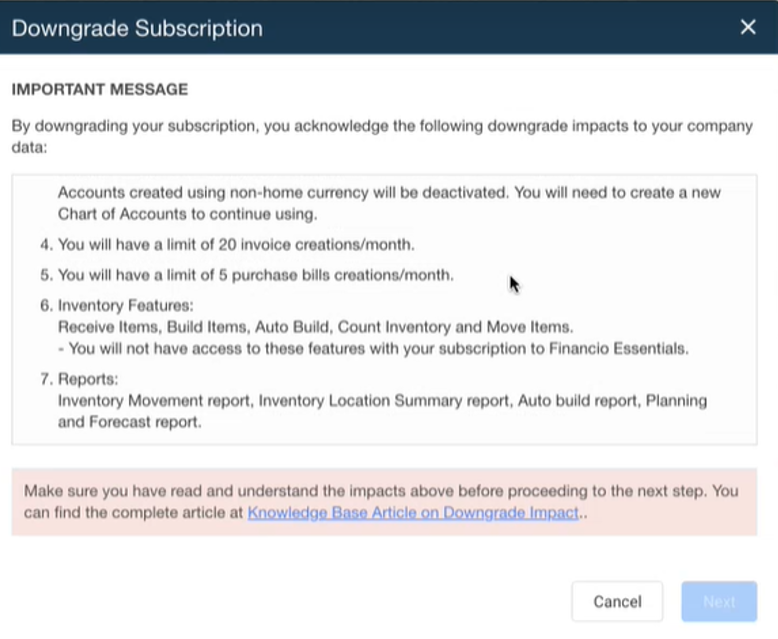 2. At the next pop-up, you will be presented with the details on your current plan name, new plan name and effective date. To proceed, select the reason to downgrade from the drop-down and hit "confirm". This will help us identify gaps for future enhancements.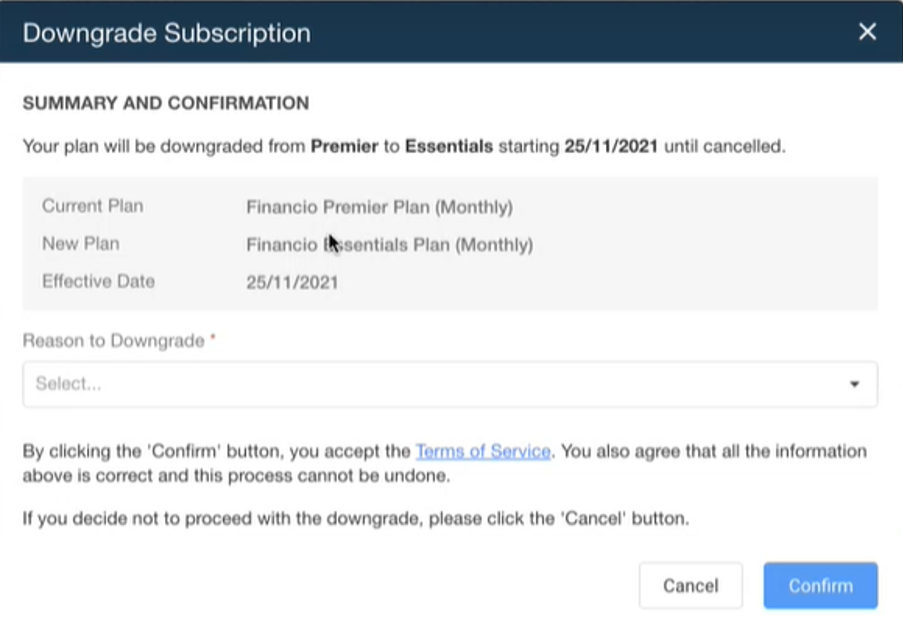 3. Once, Confirmed, the package is downgraded immediately.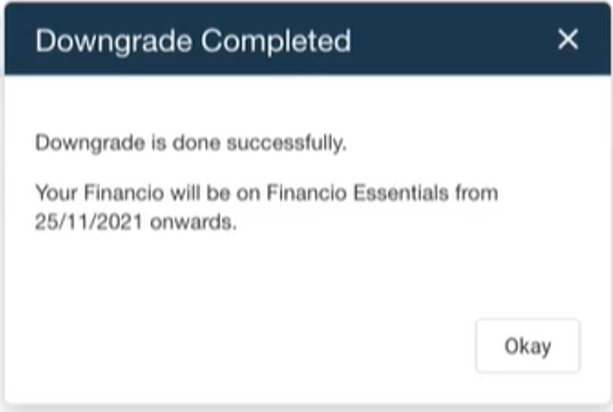 4. Refresh the page and your account should reflect the Essentials plan where you will be able to see the "Upgrade Subscription" option in the subscription centre.

How to upgrade from Essentials to Premier for RHB Reflex Premium Plus customers: Click Here for more information
Financio 3.0 Plans: Click Here for more information
Please feel free to speak with us at customersuccess@financio.co or alternatively, reach us via live chat on Financio.