Note: If you're viewing on the support chat widget, we recommend you click the expand icon
on the top right corner, for better viewing experience.
Unit of Measurement (UOM) is the standard quantity used to express physical quantity. It must be recorded in the Quotation, Purchase Order (PO), Invoice, and Bill to ensure accurate information for the transaction. You can include UOM such as unit, set, packet, box, bottle, pallets, barrels, carton, ream, dozen, and kilogram.
Available for All Financio Plan.
Go to the Control Panel and select the Inventory option
Select Unit of Measurement (UOM)

3. Click on Add New

4. Fill up the information
5. Click Save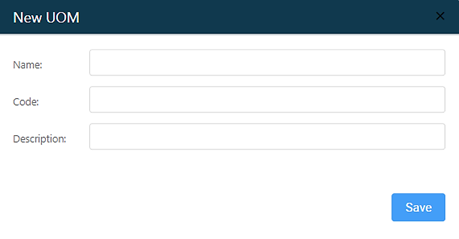 6. After done setup UOM, the next step is to setup the Product view selling unit of measurement, and buying unit of measurement. Do note that the UNIT will auto push for every product we add on.