Note: If you're viewing on the support chat widget, we recommend you click the expand icon
on the top right corner, for better viewing experience.
The multi-locations feature helps to manage stock levels across multiple locations, like branches, stores, or warehouses. Besides, you will be able to keep track of whether you receive goods from a supplier or ship goods to a customer at each location on the Inventory Location Summary Report.
Available for Financio Premier User Only
Jump to section:
Add multi-location
For existing Financio users, once they upgrade to Financio Premier, the system will push the default location, Primary Location.
For a new company, when they create a business, the system will auto-create a primary location for them
Go to Control Panel > Inventory

Select Locations

Click on Add New

Fill up the location information
Location Code*
Location Name*
Contact Person
Phone Number
Note
Click on Add New at the bottom to add the address to the location
Then, click Save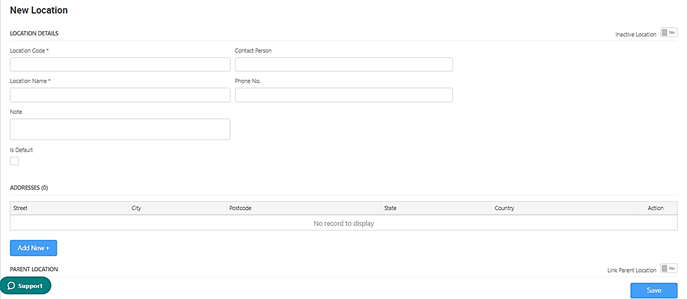 You can also make the location a parent location by link the other following location to the primary location. You will be able to link other locations under the parent account by enabling the Link Parent Location toggle upon creating any other sub-location.

Update multi-location
Go to Control Panel > Inventory

Select Locations
Choose the location and click View beside it
Select View/Edit
Edit the information given
Click on Save

Deactivate multi-location
Go to Control Panel > Inventory

Select Locations
Choose the location and click View beside it
Mark as Deactivate
Click on Yes to confirm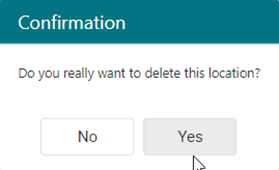 Generate Inventory Location Summary Report
Go to Control Panel > Inventory

Select Locations
Choose the location and click View beside it
Select Report > Inventory Location Summary
When you click on the 3 dots icon, you may export it either in PDF file or Excel file