Note: If you're viewing on the support chat widget, we recommend you click the expand icon on the top right corner, for better viewing experience.
Create a new Bill :
Go to Purchases > Create New > Bill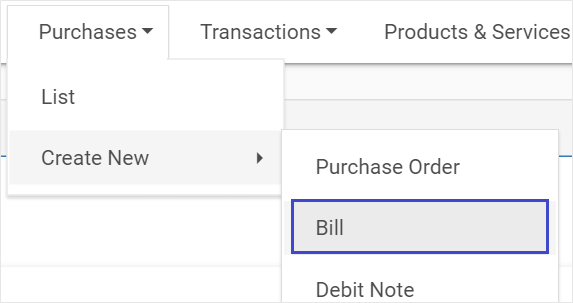 New tab will be created (refer to the screenshot below). Click on the dropdown list to select the Bill Status:

Search for the supplier by typing the supplier's name or click on Create New Contact to add new supplier.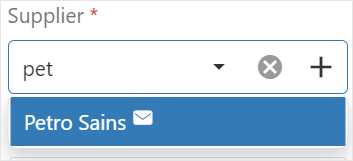 Select an appropriate Payment Term. This determines when the payment is due.
Review the Bill Date.
Review the Due Date.
Review the Supplier Invoice/Bill No.and Reference No.
Enter the Import No. and Import Country if related.
Review the Tax Posting Date (Only applicable for Malaysia SST 02A)
Select Attention if you are sending to a specific person in the business. (Optional)
Review or select a Contact Address.
Review or select the Currency and Currency Exchange Rate for foreign transaction.
Toggle Amounts of Tax (Inclusive/Exclusive)
Click Add New button to add the products or services you are buying.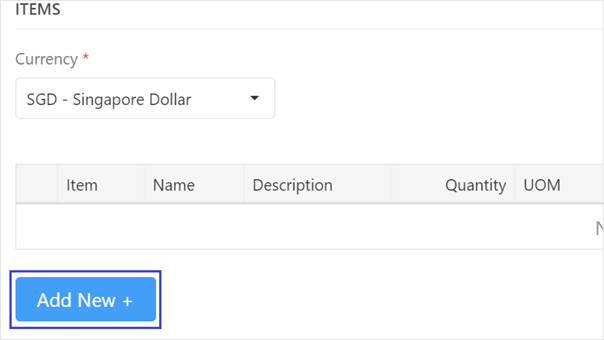 Select a predefined Product for repeated purchase or Account / Category for one-off transactions.
Update the product Name & Description.
Update the Quantity, UOM and review the Price.
Update the Job if required.
Update the Location (Only applicable for Financio Premium subscription)
Specifies the Discount for the item in value or percentage (by suffixing with %) (Optional).
Review the Tax where applicable.
Once completed, click on Save. The product will be added to the Bill.
Put in appropriate Note and Memo for your supplier and review the summary.
Upload attachments to the Bill (For internal use or share with the supplier). (Optional)
Note: Click the button or drop to upload the file.
Click Save
An alternative way to create Bill :
Go to the Purchases listing, select the Purchase Order you are like to convert it to bill. Click on Dropdown icon > Copy To > Bill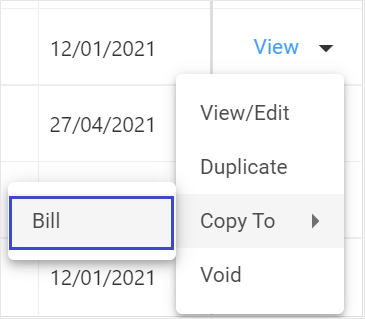 In your Purchase Order you can also click on More Options > Copy To > Bill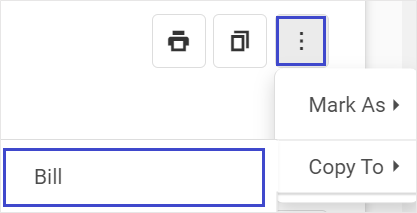 All the information from your Purchase Order will automatically be copied over to your Bill.