CONNECT (Purchases)
This user guide will guide you on how to Void Bill and Purchase Order the CONNECT app.
Void Bill or Purchase Order
To Void a bill or Purchase Order, follow the steps below :
1. Click on bill or purchase order dropdown button.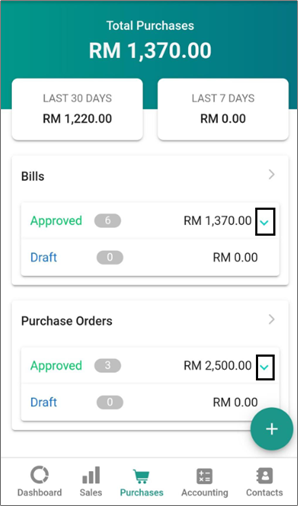 2. Select bill or purchase order that need to Void > click on it and open.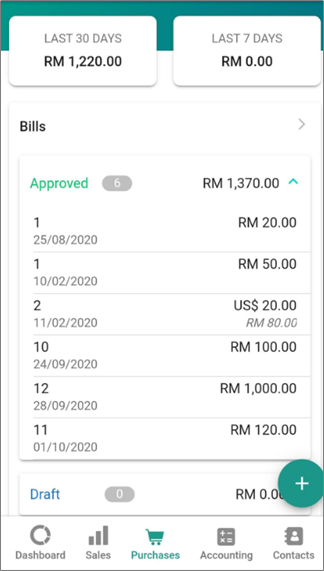 3. Click on the Icon

> Click Void.