CONNECT (Sales)
This user guide will guide you on how to create, edit, duplicate Invoices and Quotations using the CONNECT mobile app.
Create New Invoice/Quote
To create a new Invoice or Quote, follow the steps below :
1. Click on the plus (+) icon > New Invoice/Quote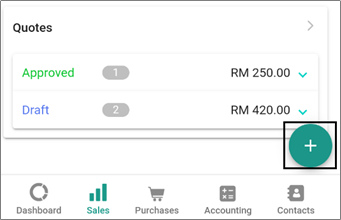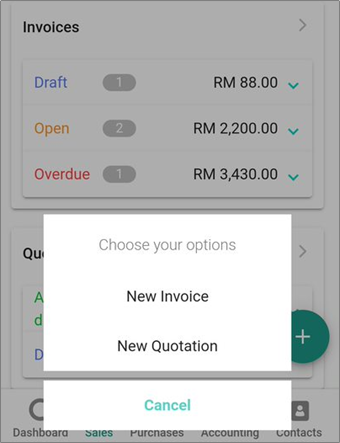 2. New Quote/Invoice screen will display as below:
Quote :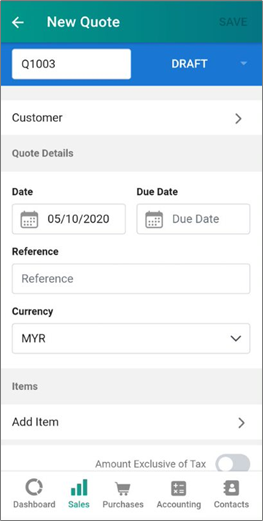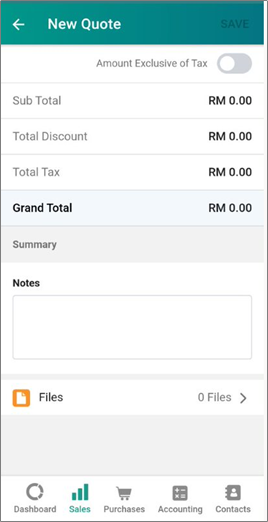 Invoice :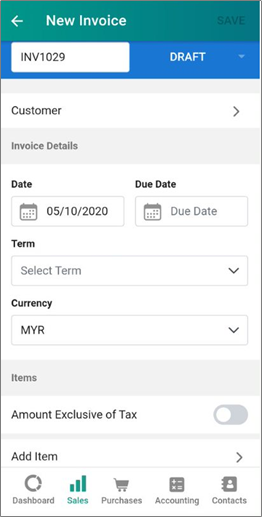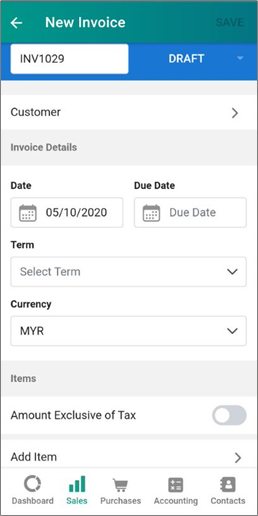 Payment term: Once the Term is selected, the invoice due date will automatically be selected. If you select the cash term, the Add Payment option will appear, and you need to enter the payment information below.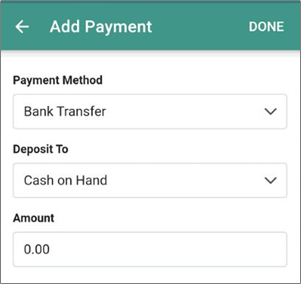 3. Add Item
Once click on Add Item, you can select existing Products or Accounts > and enter the relevant information.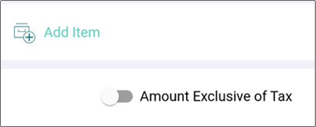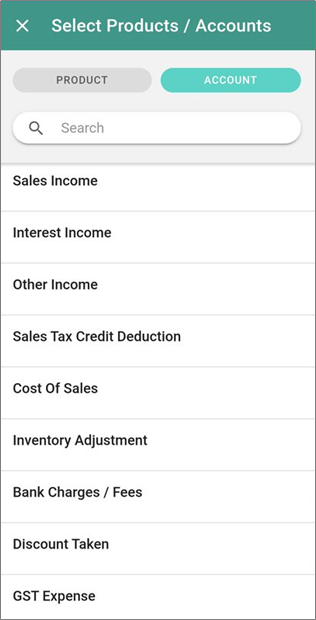 4. To add another item, click on ADD ANOTHER.
The new item page will display for you to select /add another item.
5. Remove Item
To remove the Invoice/Quote item, you just need to swap left on the selected item and click on the REMOVE button.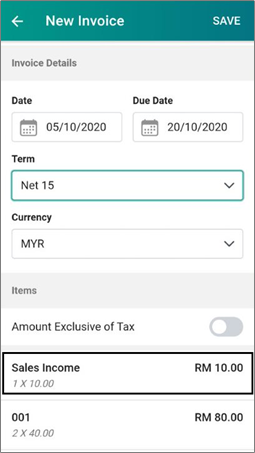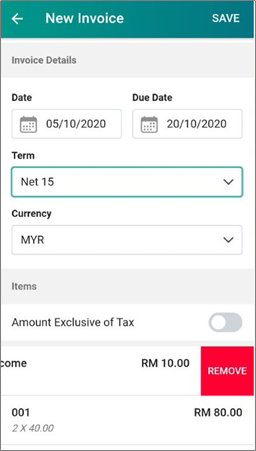 6. Once finished, click on SAVE.
Edit Invoice/Quote
Follow the steps below to edit the existing Invoice or Quote:
1. Click on the Invoices or Quotes dropdown button.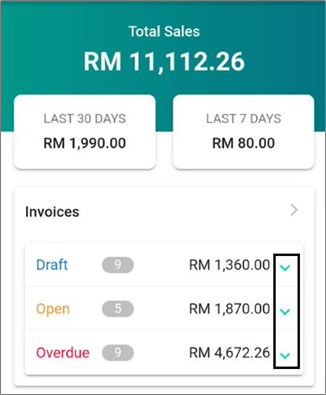 2. Select the Invoices or Quotes that you want to edit by clicking on it.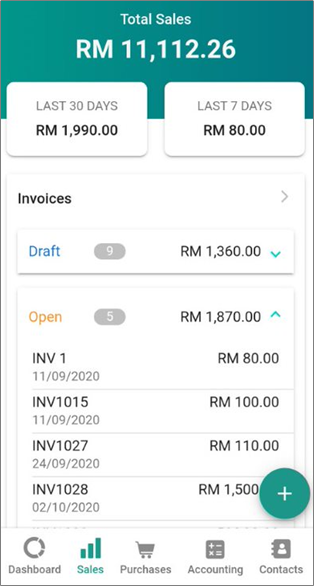 3. Edit the information.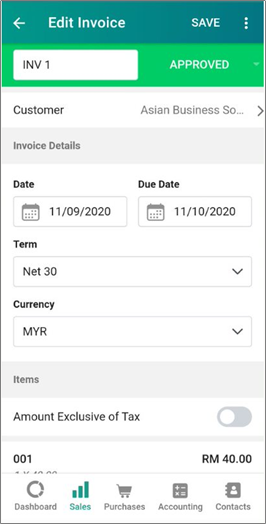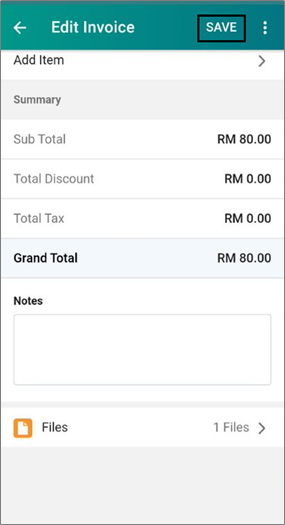 4. Once done > Click SAVE.

Duplicate Invoice or Quote
You can duplicate the existing Invoice or Quote by the following steps:
1. Click on the Invoice or Quote dropdown button.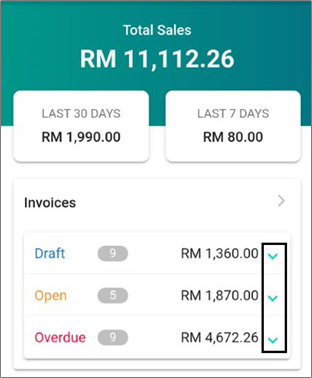 2. Select the Invoice or Quote that you want to duplicate.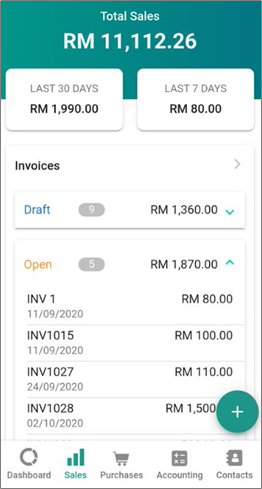 3. Click on the Icon

> click Duplicate.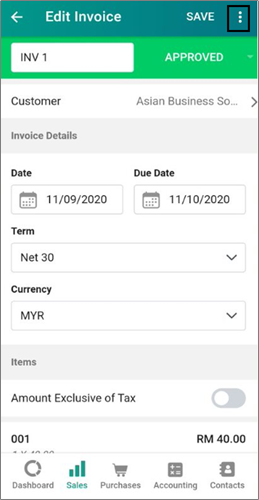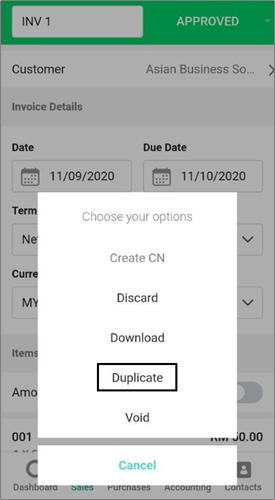 4. Check the information below, if no changes, then click SAVE.