These release notes describe the new features in Financio Version 2.1.0
What's important about this version?
Sales & Purchases items report [ Premium Only]
Job Tagging [ Premium Only]
Storehub flexible sync time [ Premium Only]
Inclusion of Account Code in Excel Import Template
Enhancement on user invitation
Time zone setting
Customer statement enhancement
[PREMIUM - ONLY]
1. Sales & Purchases item Report
New Report for Sales & Purchases items report.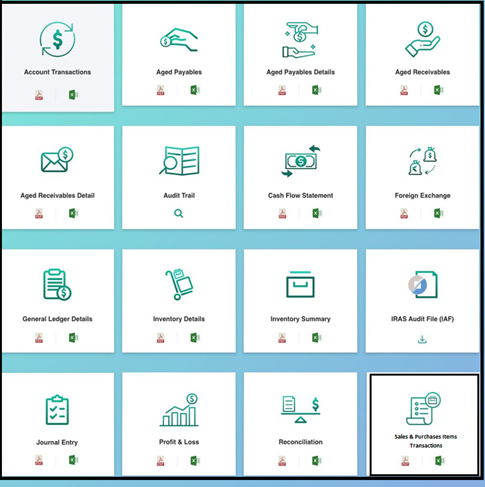 The report Displayed as per the image below :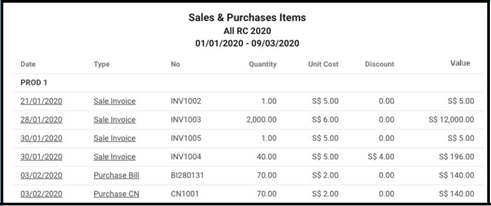 2. Job Tagging
Add the new function for Job Tagging. This Job Tagging have the ability to keep track of all the income and expenses related to service jobs.
This is particularly useful when multiple job are performed for a single customer. When you enter a transaction, the appropriate job number can be assigned to each individual amount.
Add the additional field inside the transaction for Job Tagging as per below for Sales Quote, Sales Order, Sales Invoice, Sales Credit Note

Add the additional field inside the transaction for Job Tagging as per below for Purchase Order, Purchase Bill and Purchase Debit Note.

Transaction – Deposit, Withdrawals

Transaction – Journal

Inventory Adjustment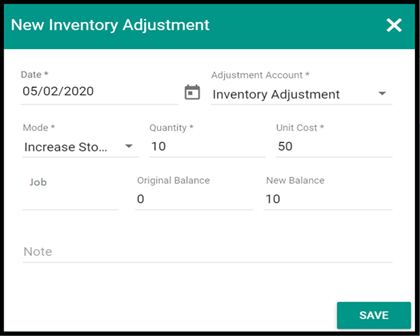 4 New reports for Job Tagging :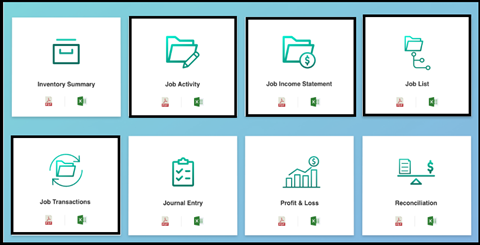 Users can set up the default job inside categories (Profit & Loss) accounts. Go to Control panel > Profit & Loss Accounts > Select account > set the default job.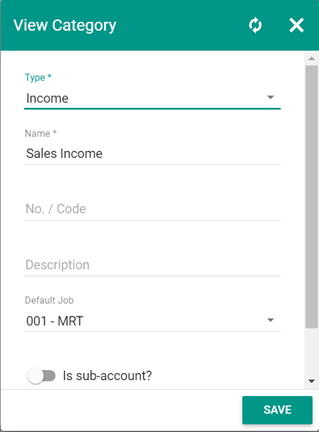 Once users record the transactions (sales/ purchases) using this account, the system will auto assign the default job for this account.
3. Storehub flexible time sync
As Financio number of users who are linking their account with Storehub is increasing, one sync time daily does not meet all businesses needs.
The enhancement will allow user to select their preference time with 1 hour interval.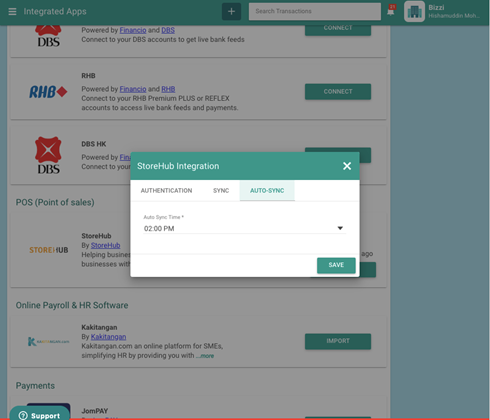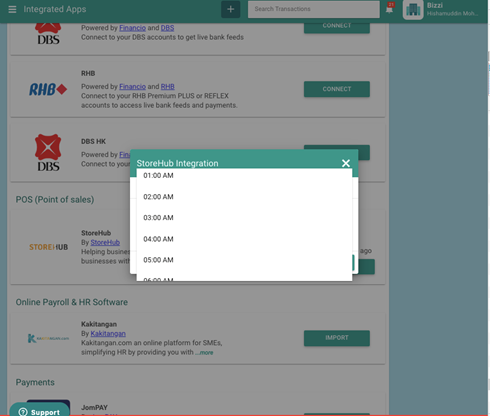 [ALL USERS]
1. Handling Account Code and Parent Account for Chart of Accounts Import
Currently, users have to set account code and parent account manually one by one. Unfortunately, these two columns are not been handled through import process and not really convenience for user to set one account after another.
The enhancement will add new columns of Account Code and Parent Account in excel template.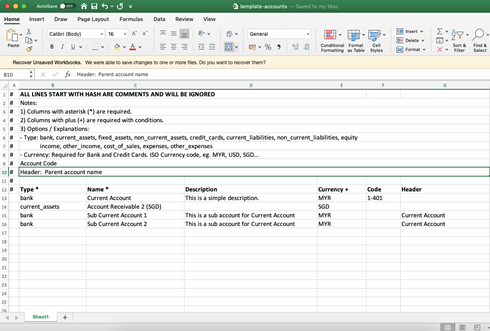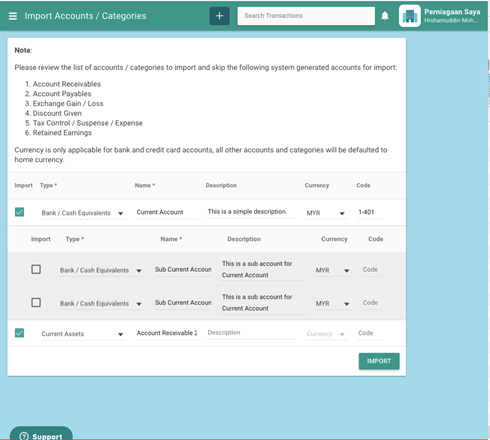 2. Enhancement on user invitation process
There will be very rare cases where user who get invited from Financio user, did not receive the invitation email.
To make users feel the invitation process going smooth and to enable more self-service option to user, system will provide the invitation link at the top of the users' card. User can directly click on 'Copy' button, then send to their new user via other communication platform.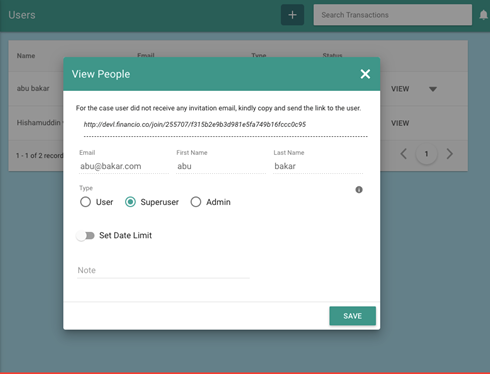 3. Time zone setting
As Financio being used by multiple countries, time zone different has become an issue as current setting is always set to GMT+0.
User can go to Control Panel, then click on Business Settings. Under 'General' tab, a dropdown of time zone can be found. System pre-listing the available time zones.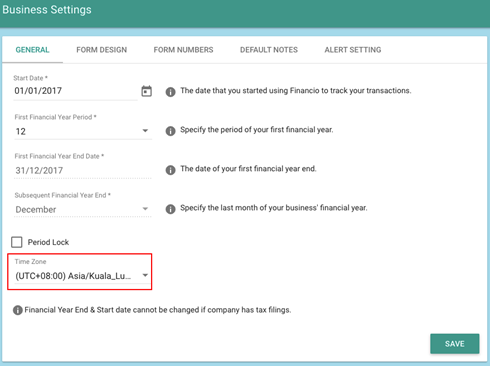 Each transaction created after user select the time zone, will be stored according to the selected time zone.
If user want to change the time zone setting, they are allowed to do so. However, the action would not affect the past transactions timestamp.
4. Enable filter to allow user to only display outstanding invoices in statement of accounts
In order to make user easily to trace outstanding invoices belong to that particular customer, checkbox to only show outstanding had been added. When user click to enable the checkbox, system will do filtering to only show outstanding invoices.
5. Default Account for customer and supplier
User can set up the default account for income (customer) and Expense (supplier inside the contact.

New release Video :