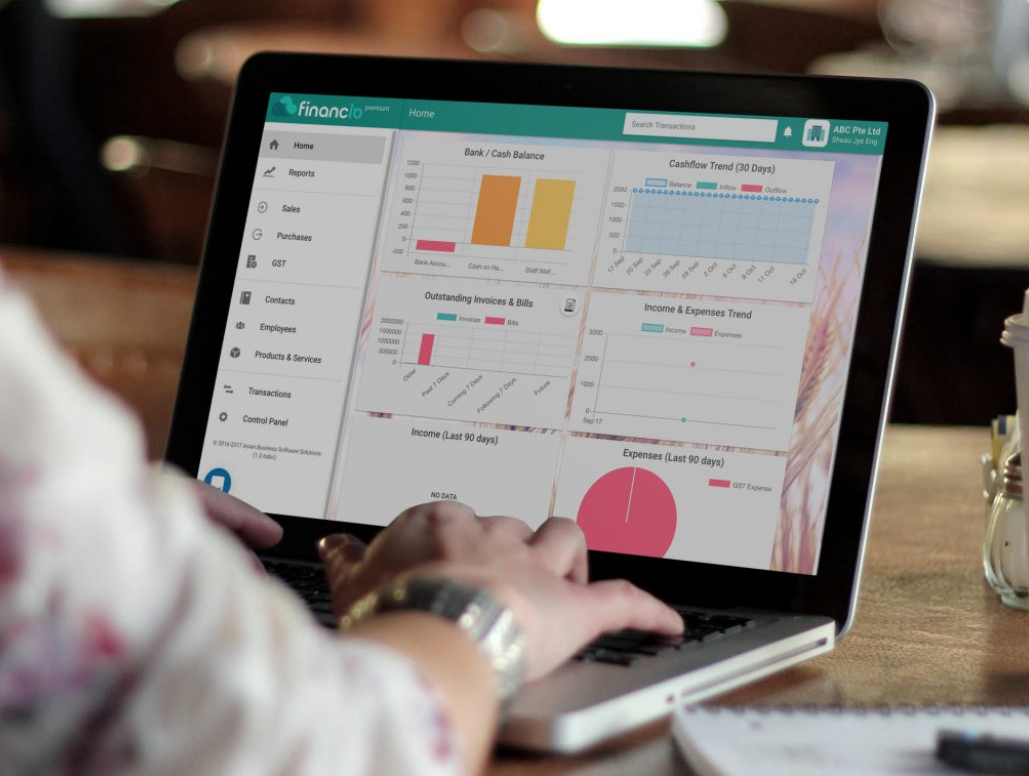 These release notes describe the new features in Financio Version 1.3.31.
What's important about this version?
Singapore Premium User Only
Singapore IMDA E-Invoicing

- Register, Send, Received, and Terminated.
How to register?
1. To register, the user needs to go to Control Panel > Integrated Apps > select PEPPOL > and click on the REGISTER button.
2. Once user clicks on REGISTER button, the E-Invoicing agreement will appear (consent page) (as per the image below). User need to tick "I agree that Pagero Singapore is authorized to register for a PEPPOL Identity and undertake transmission/routing of E – Invoices for an on behalf of COMPANY NAME(UEN) "
After that, Upload the company stamp, enter the person in charge name ,the designation and the UEN number and click on the Next button. Once user provide signature, Financio will generate PDF file and send over to Pagero.
3. User needs to make the E-Invoicing payment.
4. Once payment has made, the activation link message will come out.
5. Activation link will send to the registered email. User is required to activate the Pagero Account by click on the activation link.
6. Read and accept the license terms window > click i have read the license terms and accept them.
7. User needs to set the new password for PAGERO then after that the registration is completed.
Send and Received E-Invoicing
1. Create/ Open the existing contact. Now user can see the new box and field is come out. Tick on Send e-invoice and enter the customer Peppol ID. User needs to tick each contact they want to send thru e-invoice.
2. Create Invoice/Credit Note as usual in Financio as the e-invoice will be sent in the background.
3. User will get a notification once the recipient fetched the sent Invoice.
4. The system also run automated process to check for incoming bill. Receiving supplier invoice will be displayed on the Purchases list
5. Receiving supplier invoice will be displayed as Financio standard format.
Termination E-Invoicing
1. Go to Control Panel > Integrated Apps > Click on the Terminate button.
2. The confirmation message will pop up > Click Confirm.