Note: If you're viewing on the support chat widget, we recommend you click the expand icon

on the top right corner, for better viewing experience.
With the RHB direct bank feed feature activated, all transactions in and out of your RHB current account that are usually reflected in your bank statements will automatically be populated in your Financio account [9.00 a.m. daily]!
This saves you time from having to retrieve your bank statement, have it converted into a Financio-friendly format to be uploaded into our system to be reconciled.
Here, I'll show you how to leverage on this feature.
If you are new to the reconciliation process and would like to know more, click here.
Step 1
Go to over to Control Panel

and select Accounts.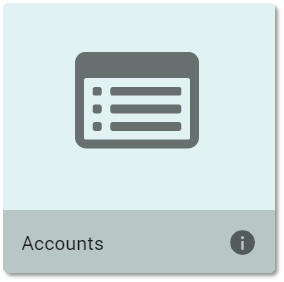 Step 2
Click on the Reconcile button found on the right side of the account you'd like to reconcile.

Step 3
On the Reconcile page, you'll find all the latest transactions already populated and reflected on the left column.
Our system also helps pre-match transactions based on the transaction date and amount to save you even more time! You'll only be required to verify if items have been matched accurately and also to help identify additional unmatched transactions.
Once the closing balance for both the Bank and Financio are balanced. Click on Reconcile.
Additional Features:
Live Bank Balances
You can view your live bank balances directly on their Reconciliations page as well as on the Accounts List (Control Panel > Accounts).
Reconciliation Page:

Accounts List:

*Request Bank Feed (Up to 90 days historical transactions)
You may also retrieve up to 90 days of historical transactions from point of integration simply by hitting the request bank feed button and selecting the transaction date you'd like to retrieve.
Select REQUEST BANK FEED

Select a date range or a specific date and scroll down to match the transaction for reconciliation.
*The "Request Bank Feeds" button is temporarily disabled for further enhancements by RHB Bank. However, rest assured that the data displayed is updated with yesterday's transactions.