Release Date: 13th Oct 2023 (Friday)
Version: 3.8.0
Introduction
The document communicates the enhancement updates in this release of the Financio v3.8.0.
Compatibility
The enhancements and new feature update was tested and made available on the following product plan:
Features Update

Financio Essentials

Financio Premier

Enhancements:

Screen Load Time
Additional Path for Bank Reconciliation

Yes
Yes

New Features:

In-App Guides
Import Budget Data

Yes
Yes
1. Enhancement: Speedier Screen Loading Time
Before the enhancement, screens may take up to 7 seconds to load, depending on the size of your data. In this version, the loading time is now less than 2 seconds on average. To learn more, please read the guide here. The following are the list of screens that have been enhanced:
Sales > Quote
Sales > Sale Order
Sales > Credit Note
Sales > Refund
Purchase > Purchase Order
Purchase > Receive Item
Purchase > Debit Note
Purchase > Refund
Transactions > Transfer
Products & Services > Product/ Service
Contacts > Inventory Adjustments
2. Enhancement: Additional Path for Bank Reconciliation
In this release, we've introduced a convenient enhancement to simplify your user experience. Now, you can easily access the "Bank Reconciliation" function through an alternative pathway (Refer to IMG 001 & 002). This added flexibility provides you with a more straightforward approach to locating the "Bank Reconciliation" feature.
Control Panel > Accounting > Bank Reconciliation > 'Action' Reconcile

IMG 001

IMG 002
To find out more, click here.
3. New Feature: In-App Guides
Our newly introduced in-app guides are a valuable addition to enhance your experience. These step-by-step tutorials are there to guide you through the initial setup process, making it hassle-free and straightforward. You'll find them integrated into various app screens and functions. With these guides, complexity becomes a thing of the past, and you'll enjoy a more efficient and user-friendly app experience.
Dashboard

Workflows

Business Profile

Business Settings

Currencies

Taxes

Chart of Accounts

Opening Balance

Integrated Apps (SG Region Only)

Sales

Purchases

Transactions

Contacts

Products & Services
For more details, click here.
4. New Feature: Import Budget Data
This new feature will help you save time and streamline your budgeting processes (refer to IMG 003 & 004) as you no longer need to inefficiently input your data through the web UI. Now, you can simply 'copy' and 'paste' your budgeted financial data from personal Excel files into the Excel file we provide. To learn more, click here.
To access the 'Import Budget Data' feature:
Navigate to Control Panel > Accounting > Budgets > Import.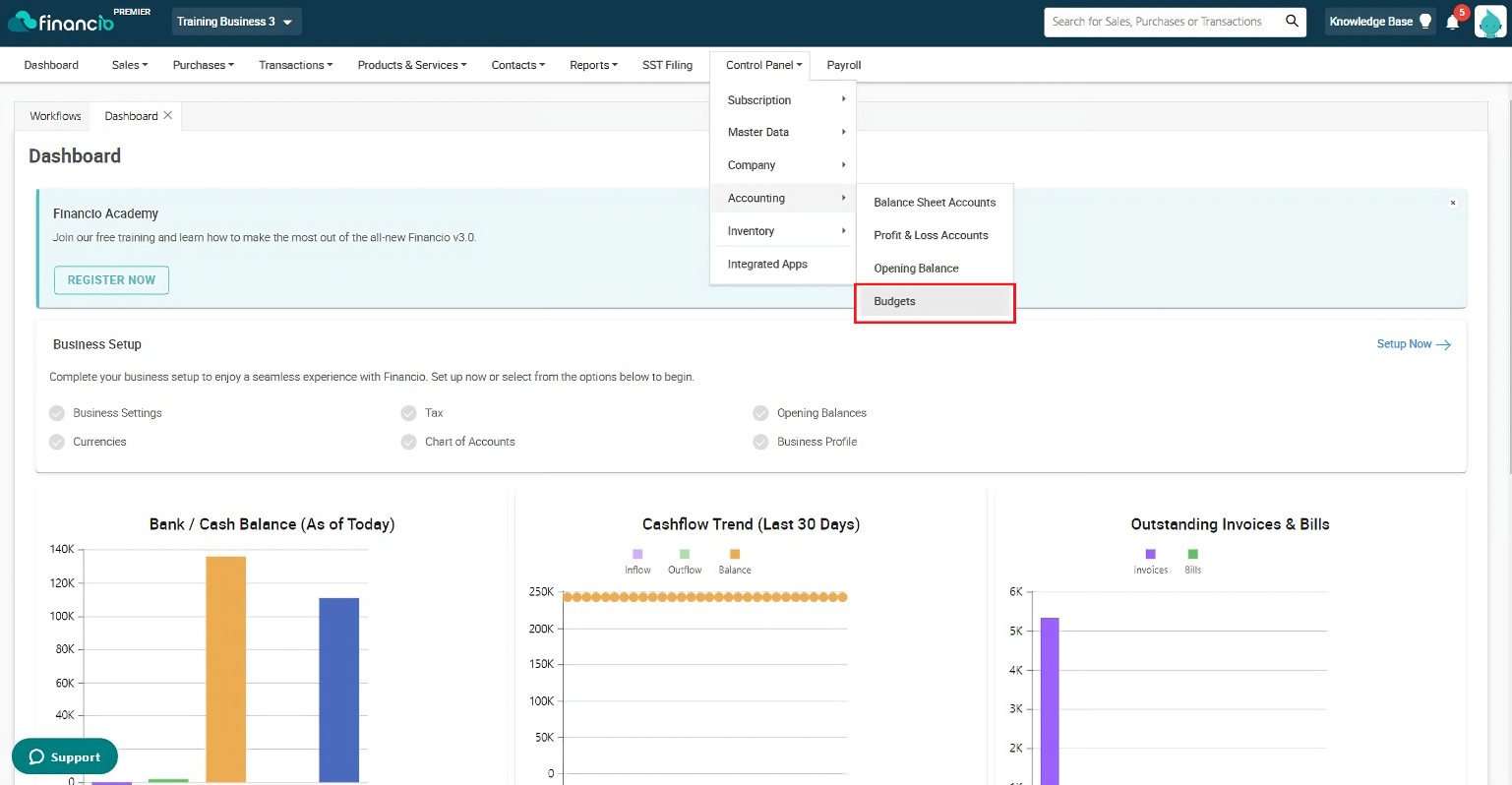 IMG 003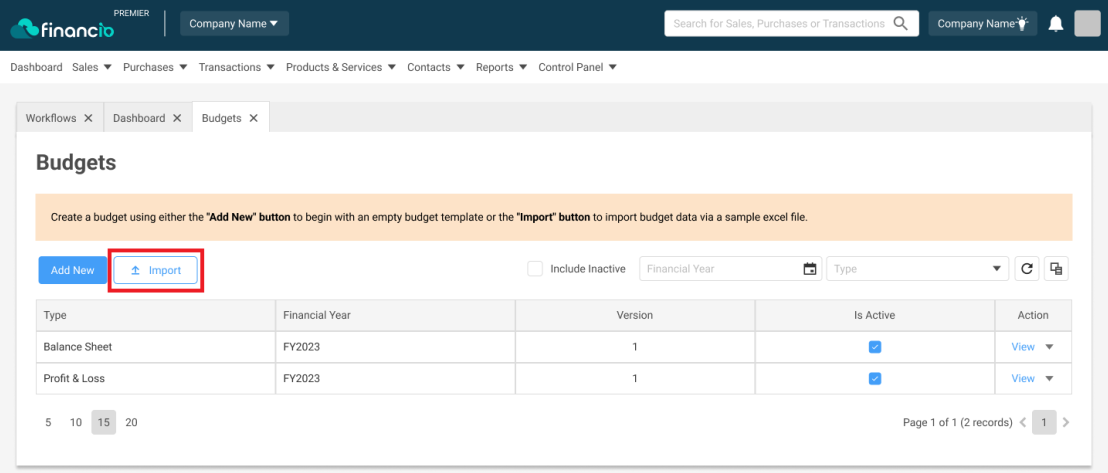 IMG 004