Release Date: 28th July (Friday)
Version: 3.7.2
Introduction
The document communicates the new features and updates in this release of the Financio v3.7.2.
The enhancements and new feature update was tested and made available on the following product plan:
Descripti

ons

Financio Essentials

Financio Premier

Enhancements
Yes
Yes
New Features
Yes
Yes
1. Enhancement: Speedier Screen Loading Time
Before the enhancement, screens may take up to 5 seconds to load, depending on the size of your data. In this version, the loading time is now less than 3 seconds on average. To learn more, please read the guide here. The following are the list of screens that have been enhanced:
Sales > Invoice
Sales > Payment
Purchase > Bill
Purchase > Payment
Transactions > Deposit
Transactions > Withdrawal
Transactions > Journal
Contacts > Business
Contacts > Individual
2. Enhancement: Customize Notes in Form Setting
Financio v3.7.2 present to you the newly enhanced "Notes" in the Form Settings feature (refer to IMG 001). This enhancement is designed to provide a greater control and customization over the notes displayed in relevant forms. You can now personalize the recurring notes settings based on your business need, making your workflow in Financio even more efficient.
Find out how to use this feature by referring to this article.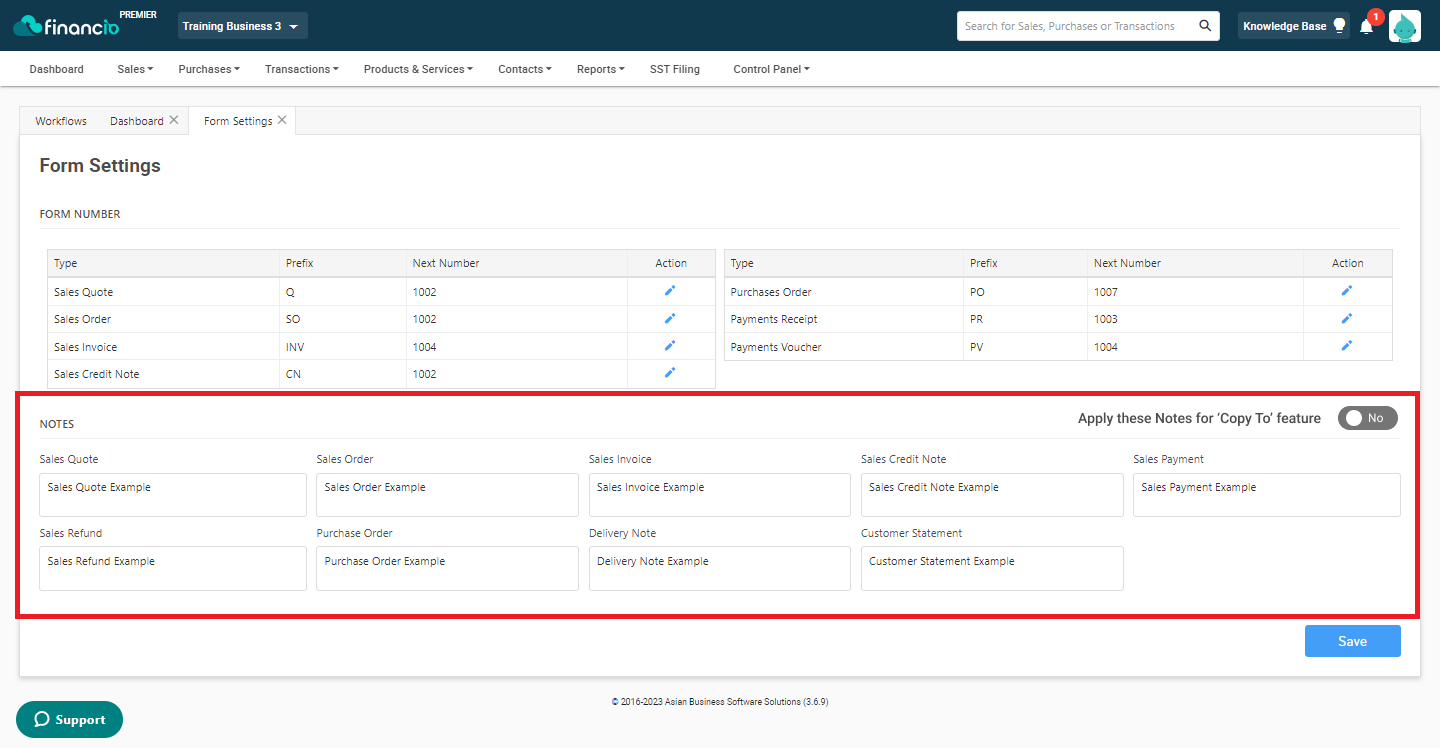 IMG 001
3. New Feature: Report View Filter
To enhance your financial comparison capabilities, this new version incorporates a standard and multi-period view option for the Balance Sheet and Profit & Loss reports (refer to IMG 002). Now, you can effortlessly filter and customize your reports based on monthly, quarterly, or yearly periods. By applying these filters, you can focus on specific timeframes and gain valuable insights into your financial performance.
Find out more by clicking here.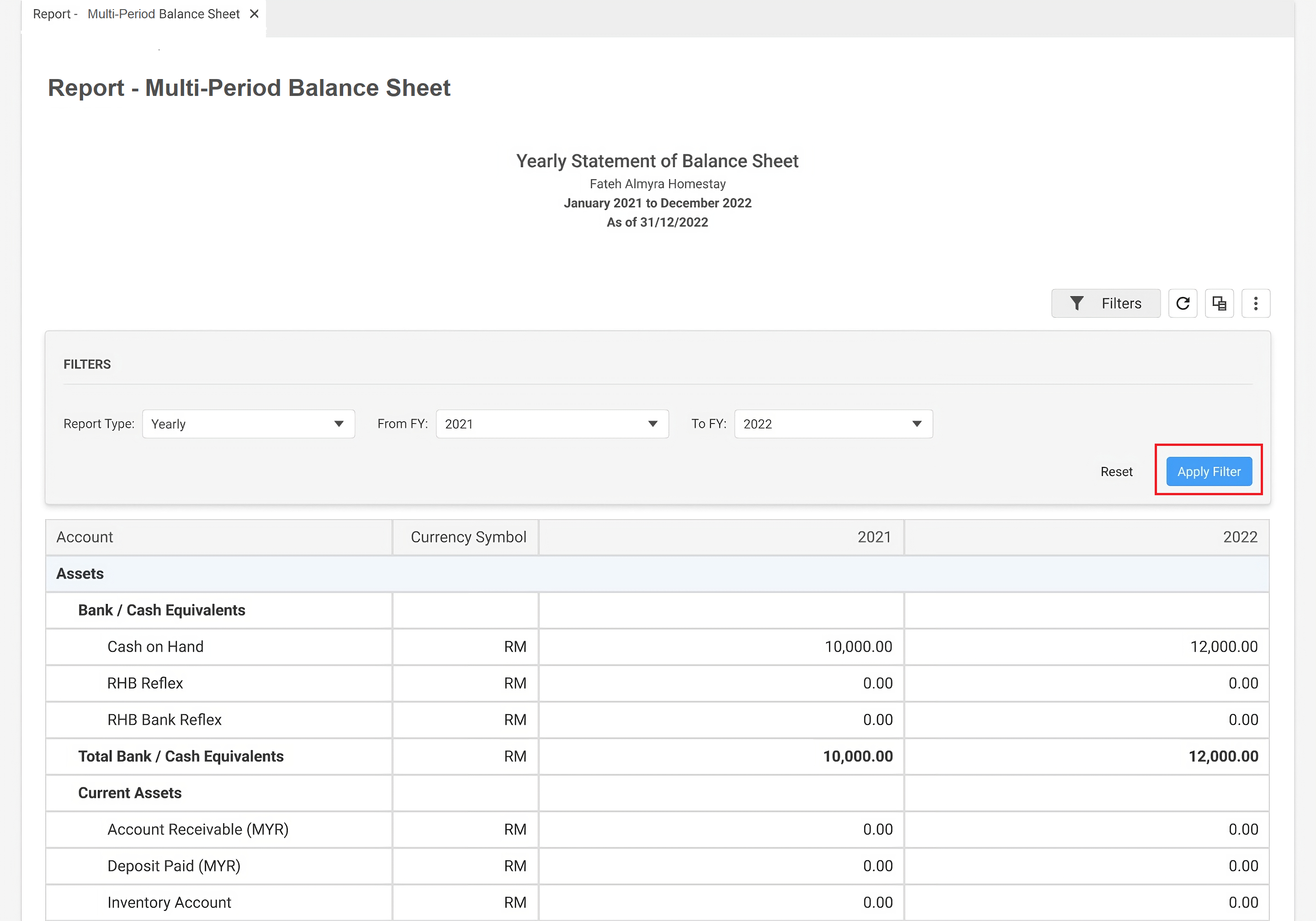 IMG 002